I'm selling my Volk Racing Evo III rims.
These have been discontinued and are very rare rims.
Specs
17 x 8 +35 offset
17 x 9 +35 offset
Tires are not included but can include for the rears only.
Condition is not in the best condition. Lips are curbed but can be fixed for $20 ~ $50/rim.
Selling Price : $520 FIRM PICK UP
Conditions : Local pick up
Remarks : All center caps are included
Please do not PM if not serious. I had these on
my TL-S but want bigger rims. Sorry, do not have
any pictures of them on my car.
UPDATED W/ PICTURES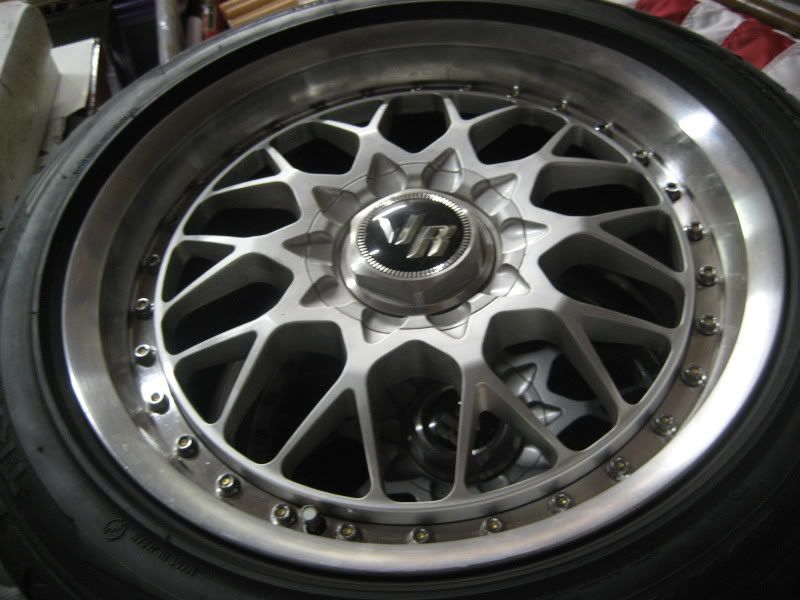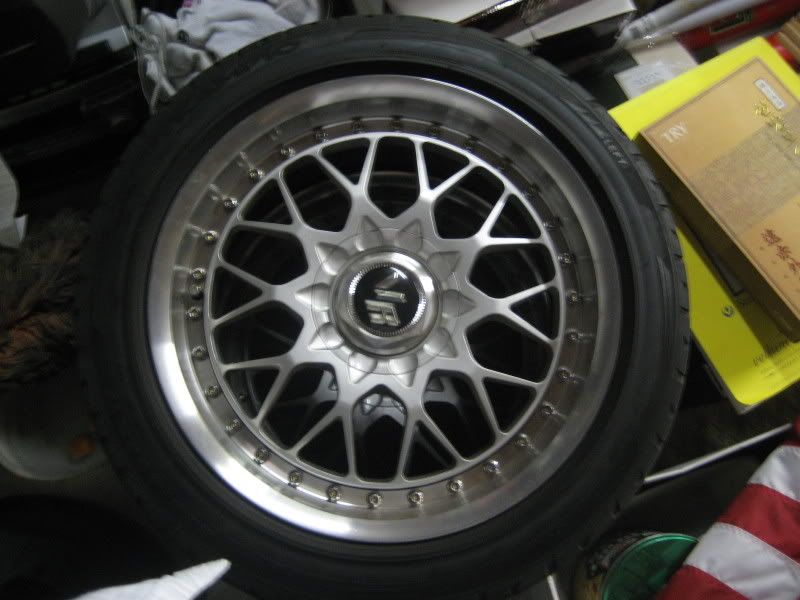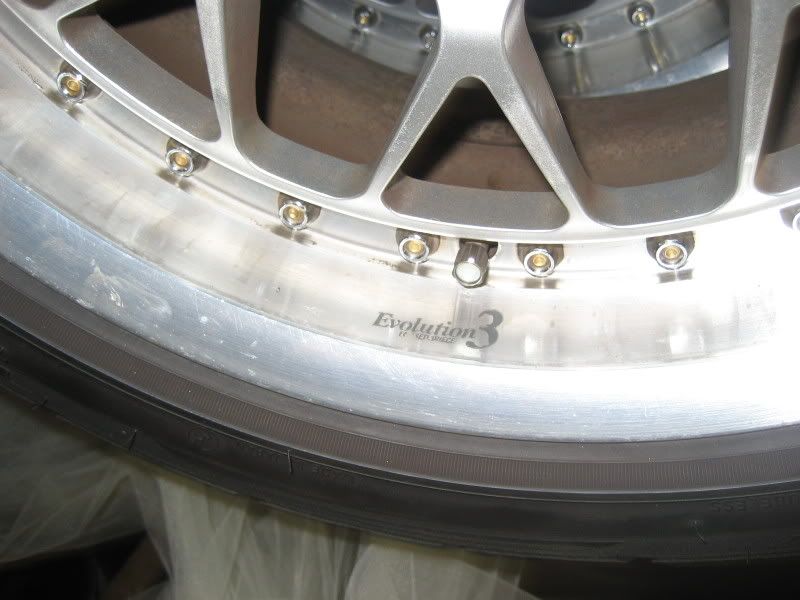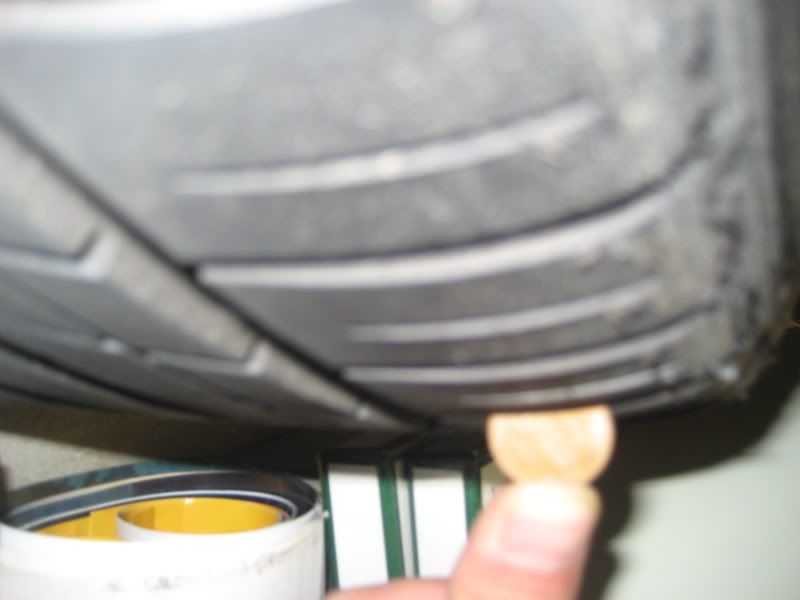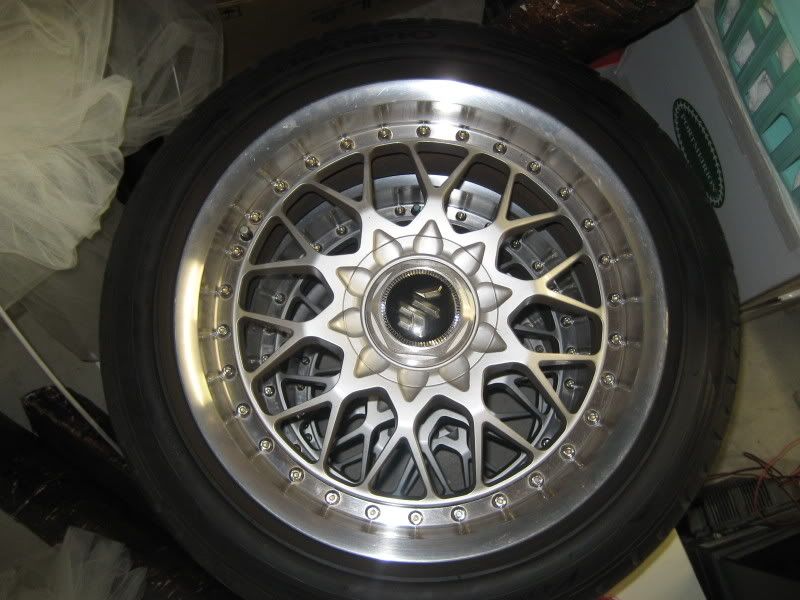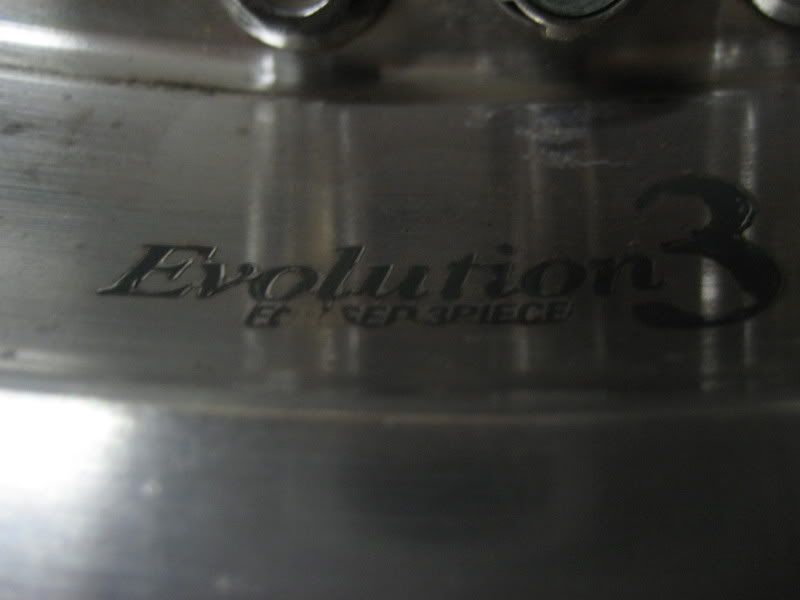 Two picture has a pix of the curb mark.
They're the same rim
Rims are not scratched as you may think from looking at the pictures.
They're just... extra dirty =)
been sitting in my garage for don't know how long.