Pictures will be posted up tommorrow. These items have been collecting dust in my closet so I think someone else might like to use them instead. All shipping will be added to the original price.
$130- Tsunami Capacitor
$80- Ebay Projector Headlights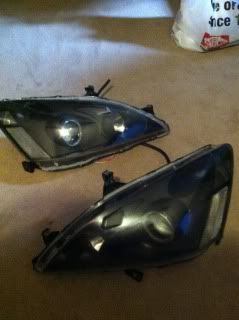 $120- Skunk2 Lowering Springs
$25- Stereo Cable to RCA Adapter ( makes it possible so you can keep your stock radio when hooking up an amp.)
$130- Alpine Headunit
PM me any inquires about anything and I will also check the farad limit on the cap. I'll also include more in depth descriptions when I upload pics.