Hello guys, I've been lurking on this forum for a while now and decided to formally introduce myself.
I just bought a used 03 EX V6 6MT last month, and I'm loving it. Here's a few pics and some mods I've done to her since I got her (the car was stock except for the coilovers and HIDs):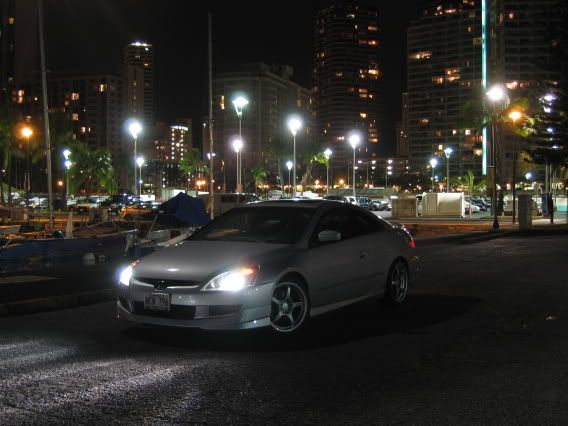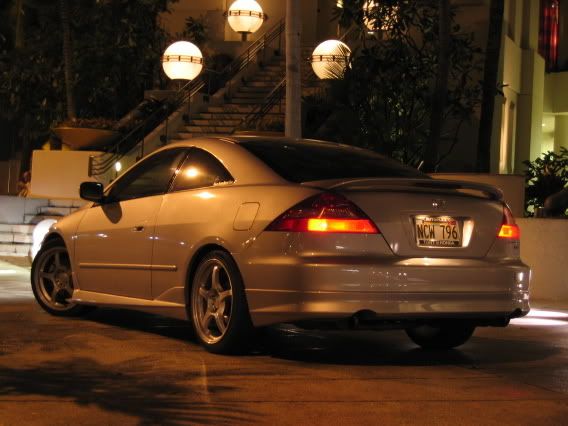 Comptech Catback
Comptech Short Shifter
AEM V2 CAI
Apexi Voltage Ground Kit
Gram Lights 57F wrapped in Kumho 711
Ground Control Coilovers
McCulloch HID Kit
and some pending parts.........
I live in Hawaii and am the president of an exclusive Accord club "Hawaii Accord Owners Clubs" Before I purchase this CM8 I owned a CD5, here's a picture of it when she was in peak-condition: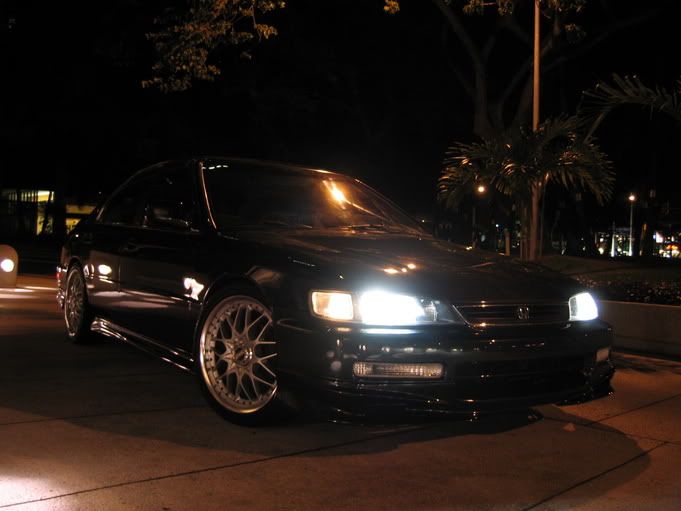 If you guys are interested, hit up our forums @
http://www.accordhawaii.com
Expect me to make frequent posts here on v6p.net, I'm always bored at work
Cheers,
David