Discussion Starter
·
#1
·
The one thing I missed the most about my Maximas other than always having a check engine light...
was the HIDs. Let's face it, even with the Phillips Xtra Vision bulbs being noticeably better than the OEM halogens, they still aren't that great. And to switch to HIDs properly you need to retrofit your headlights. And most readily available kits around here are the full on ricer 8000-12000k bulbs.
Decided to go with Oracle LED bulbs. They promised to be glare free to oncoming traffic even in a reflector housing and 2200-2400 lumens of 5000k light. Not as much as HIDs but I have 1500 combined lumens on my two LED lights on my road bike and they are pretty damn bright.
ORACLE 9006 LED Headlight Replacement Bulbs - ORACLE LED Headlight - Fog & DRL Bulbs - ORACLE Automotive Lighting Products
The contents:
Odd that there were no directions or factory literature inside at all, no directions on the box either but it's pretty obvious what's what and how it all fits together. They even include double sided tape to mount the LED drivers.
Phillips Xtra Vision halogen: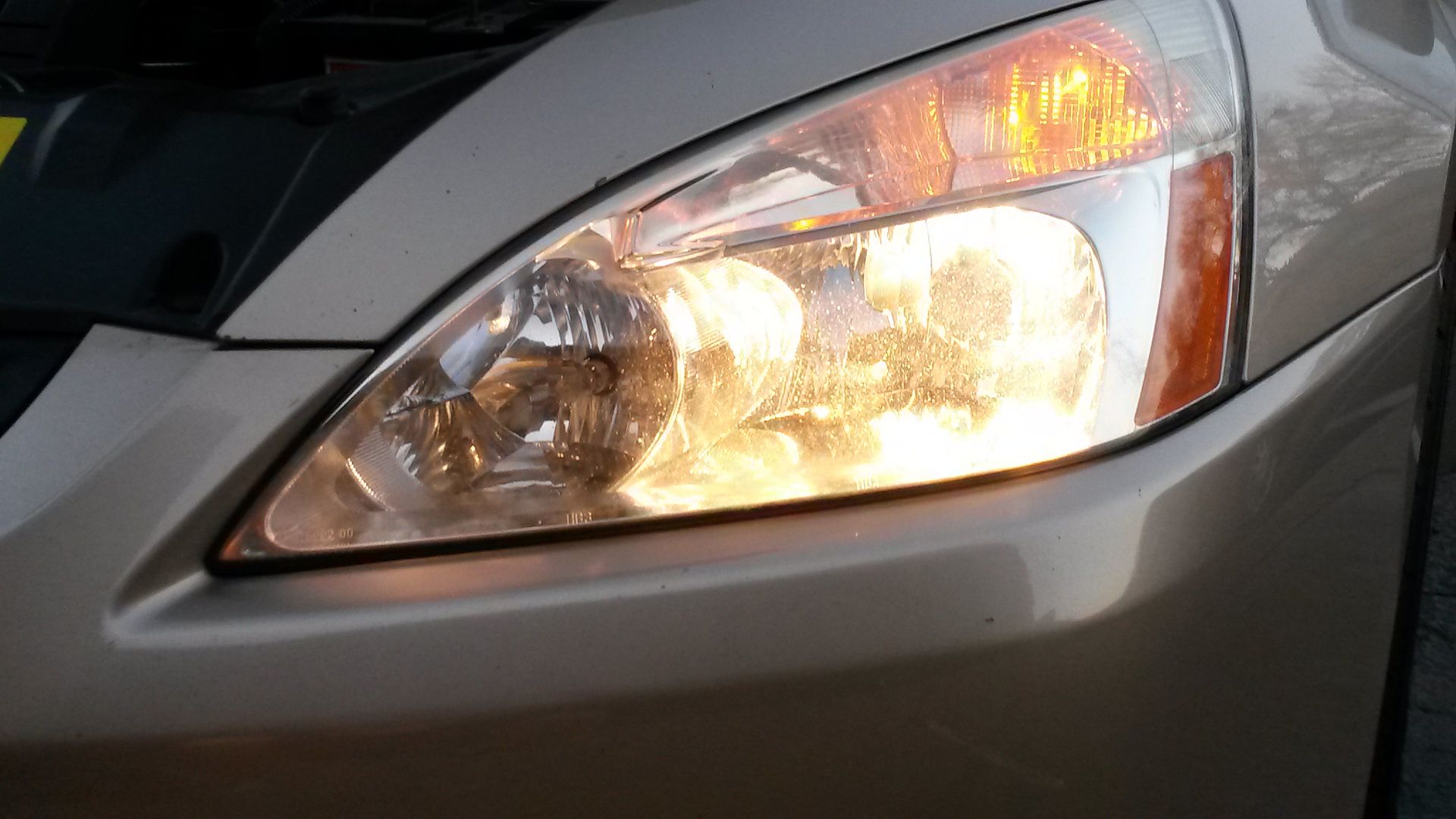 Oracle LED: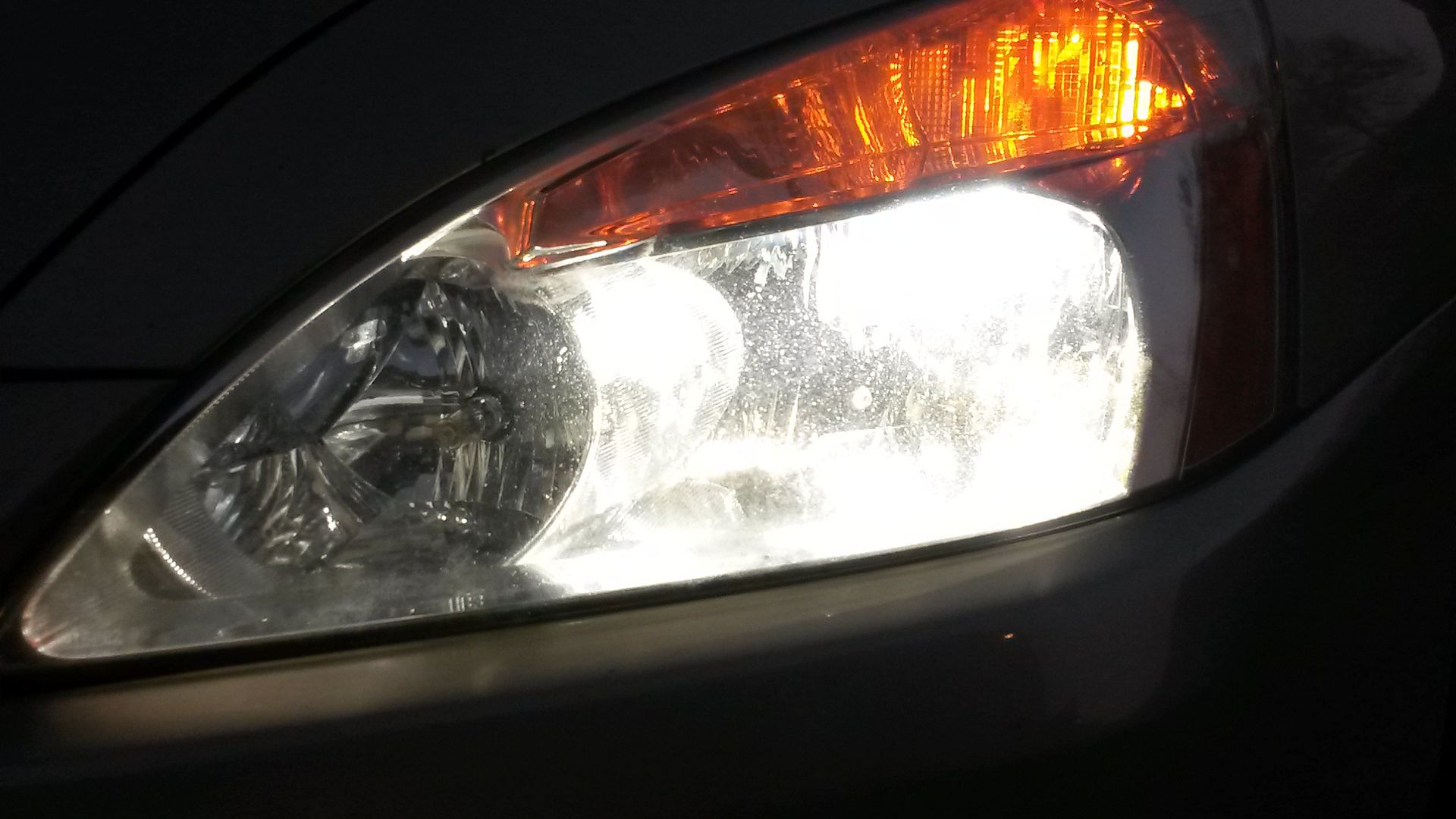 The cut line isn't as distinct as the halogens or HIDs, sort of a diffused line but there definitely isn't any glare, even looking at them dead there isn't much and off to the side like oncoming traffic, no glare. The light is very white (I'll try to get some shots later when it is even darker) and the pattern is very wide. Depth is similar to my halogens.
They aren't cheap, I bought mine through Southwest Speed for $169.99 with free shipping. Yeah, some decent coin but less expensive than a retrofit and decent HID bulbs and ballasts. And it was true plug and play, took me less than 10 minutes.