well since there was a lot of talk with putting 4" intake on our cars instead of others then here it is.
in reference to
My 4" intake project/testing begins - V6 Performance.net Forums
cost of parts (shipped)
1. 4" aluminum pipe $28
2. 3to4" coupling $17
3. K&N filter $40 (your price will vary depending which filter you will pick)
4. 45 degree 4" silicone coupling $13
5. 3" tbolt clamp 2.20(bought 2 for $4.40 shipped but only used one)
6. 4" tbolt clamps x4 $11
total: $111
Parts:
4" aluminum 90degree mandrell bent tubbing
4" 16 ga. Mandrel Bent Aluminum 90* Tube / Tubing Elbow | eBay
or
Aluminum Elbows: 90 Degree Elbow Mandrel Bend, Polished Aluminum
1 Ft. Mandrel Bent Aluminum 90° bend - 4.0"
i believe it needs to be 4" pipe with 6" radius of the bend
depends if you want to powdercoat it later or not will depend what finish you will want
4" K&N filter. you can pick whichever one you want. if you gona do CAI there is a lot of space in wheel well so you can order filter thats probably 9" high. i got K&N
K&N RF-1032 Universal Air Filter | eBay
4" coupling 45 degree bend (get it from wherever if you want different colors, i got cheapest option.
4" INCH 3-PLY 45 DEGREE ELBOW TURBO/INTAKE PIPING SILICONE COUPLER HOSE/PIPE RED | eBay
you gona need only one to make CAI
and 4 and 3" pipe clamps (3" will go on your throttle body and 4 on pipes)
eBay - New & used electronics, cars, apparel, collectibles, sporting goods & more at low prices
TB coupling
3" to 4" Straight Reducer Silicone Coupler Black/Red | eBay
there are plenty of options on color and stuff, you can get brand name once but its just a coupling. you can get one at home depot too
now once you get all that here is fun part of cutting
cut one end of pipe about 2.75" (you will have to measure and test fit). other end of pipe you gona cut about 6", this end will go into 45 degree coupling, you gona use that 6" peice for filter. one end will go into filter and one into 45 degree coupling. you might need to cut that part depending how high you want filter to sit in foglight wheel well. i still have to pull my bumper and adjust it. you can even use that 2.75 inch piece from other cut as coupling between 45 degree coupling and filter and use other 6" if you want to have option of SRI for future
current pic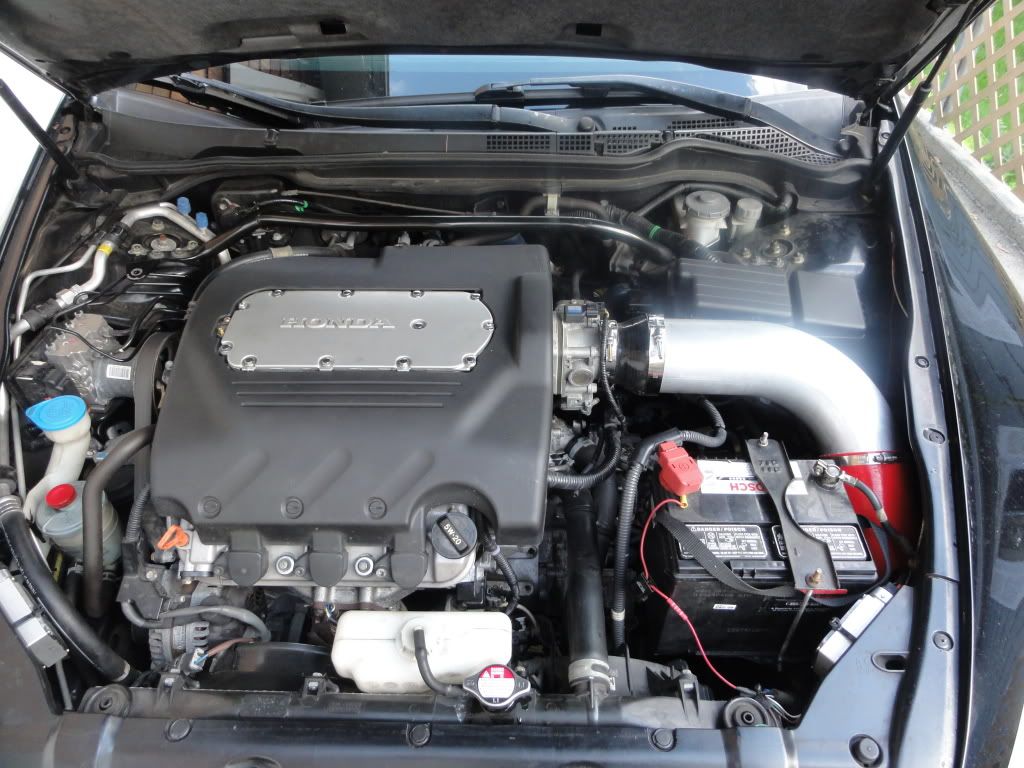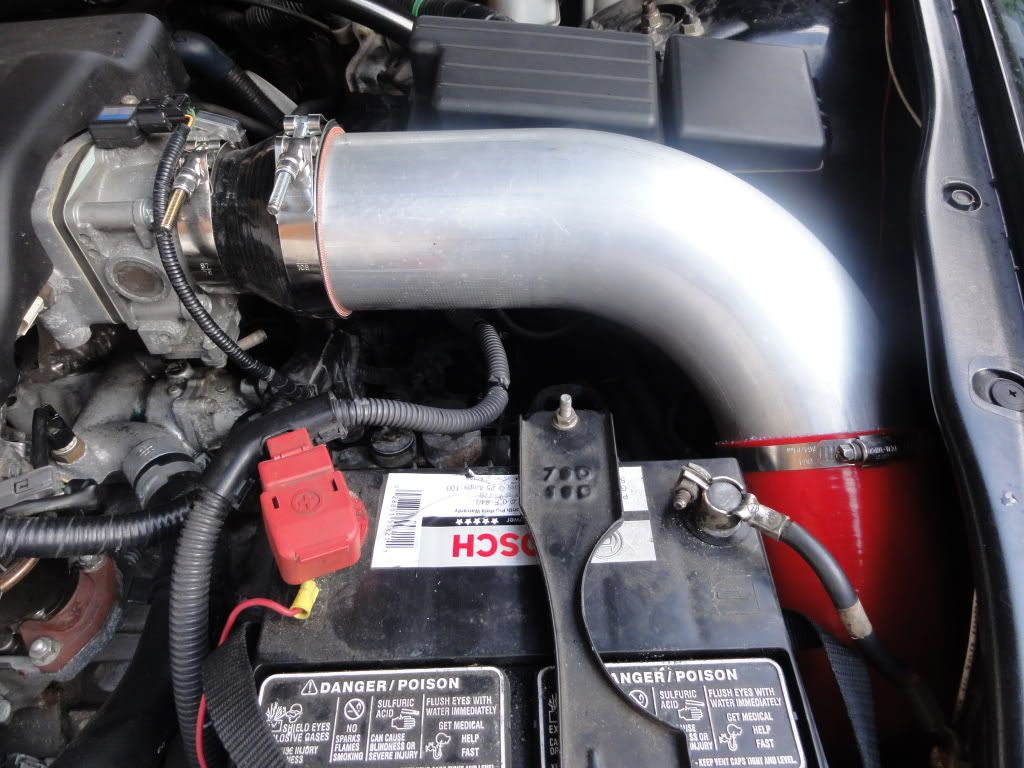 here is how filter sits inside wheel well. its little at the angle but its fine.
there might need to be some kinda support for pipe but i have to work on it. it sits fine without any support right now.
any questions please ask me or Cubanob247
sound is great. specialy around 3 to 4k in high gear (going 40mp and shifting into 3rd or 4th so rpms dont build up too fast, creates very deep nice sound