UPDATE!!! (1/30/2011) Finally fit all four battles on chek last page for an HD quality pic:up:...
This is what happens when you let pride and persistance get the best of you! LOL. Ok guys so i bought some 17x9.5 +15 MB Battle Wheels. I dont have a before picture of how they looked on the car with the tire but i can tell you that they stuck out ~2 inches from the factory fender. So basically what i did was space out the front fenders and roll them...not as easy as it sounds :up:. BTW I am only running ~1.3 to 1.5 degrees of negative camber.
Why did i do it you ask?? simple as this is my RACECAR and looks is not my number 1 priority.. function is!
Also i was originally running 17x8 +45 TL wheels with these same 245/40/17 slick tires. So my gain here with this mod is an extra 1.5 inch footprint on each tire and and extra 4 inches of trackwidth on the front!!:bowdown: I will be testing this new setup 0ct 23rd at homestead race course a week from today.
Nehow on to the pictures. IMHO it does not look as bad as i thought gives a bit of a mean wider body look. Still a work in progress i have a couple little things i will do here and there to make it look a bit more like a factory setup. I welcome any brutality you might give for criticism :bonk:.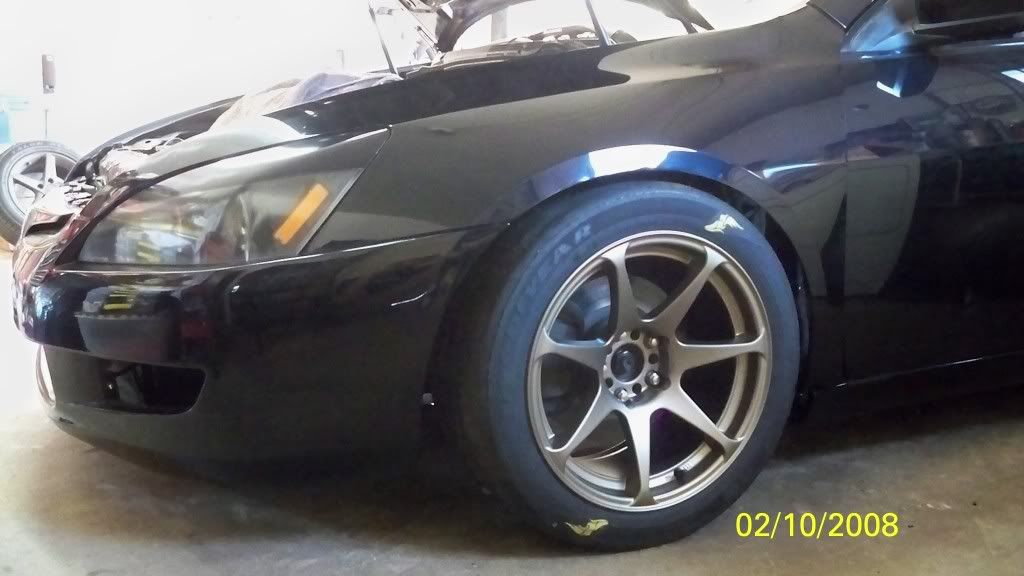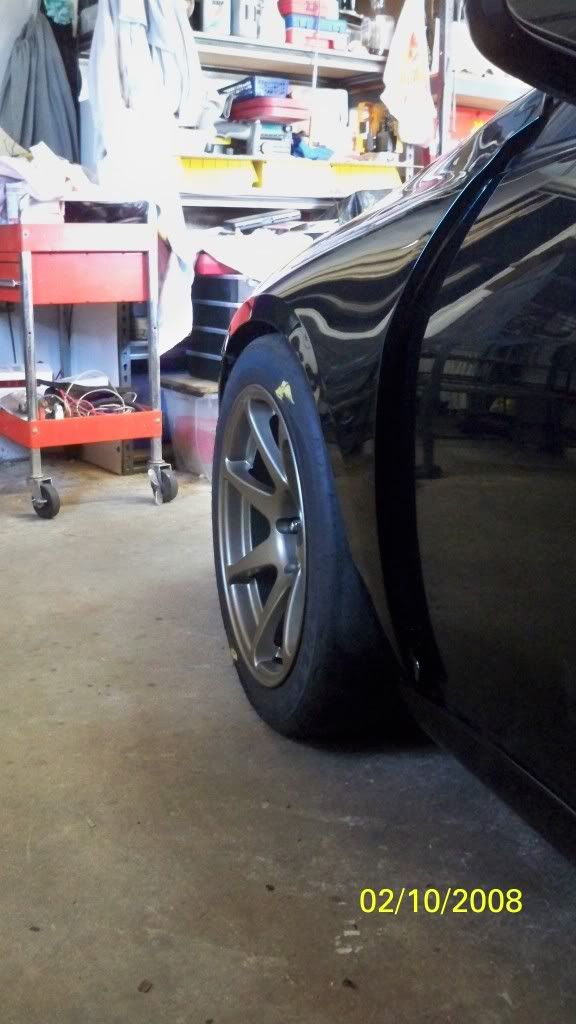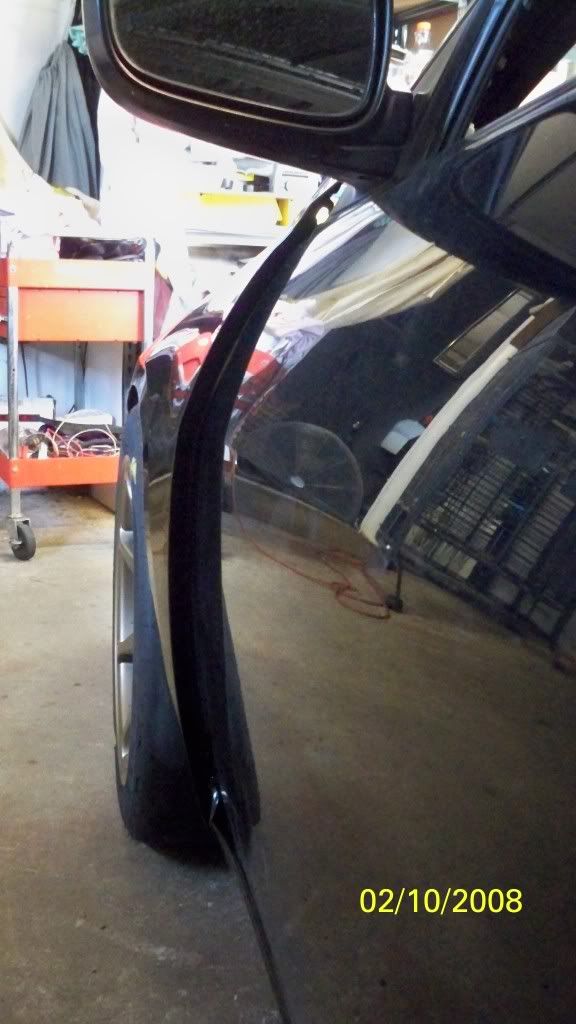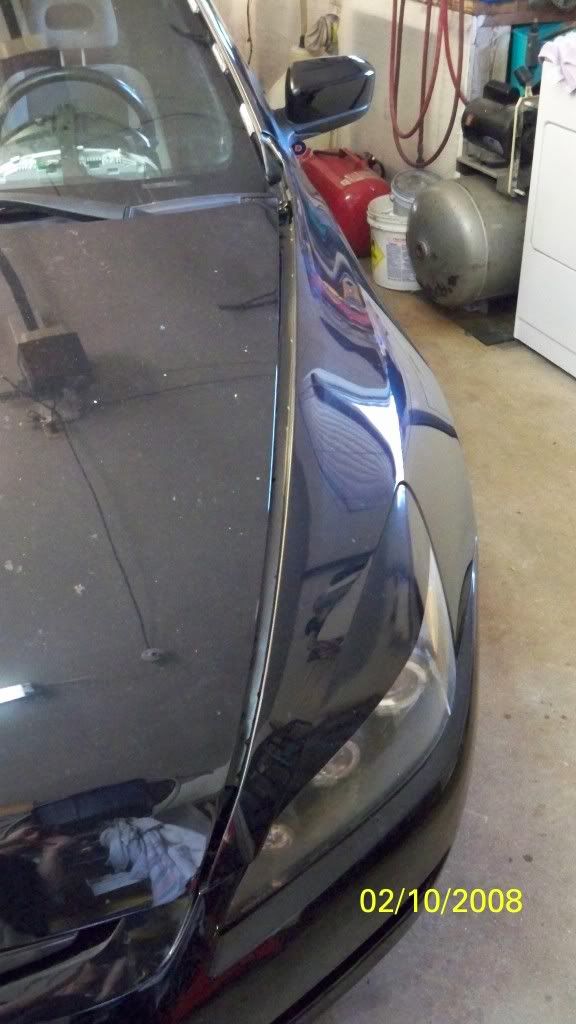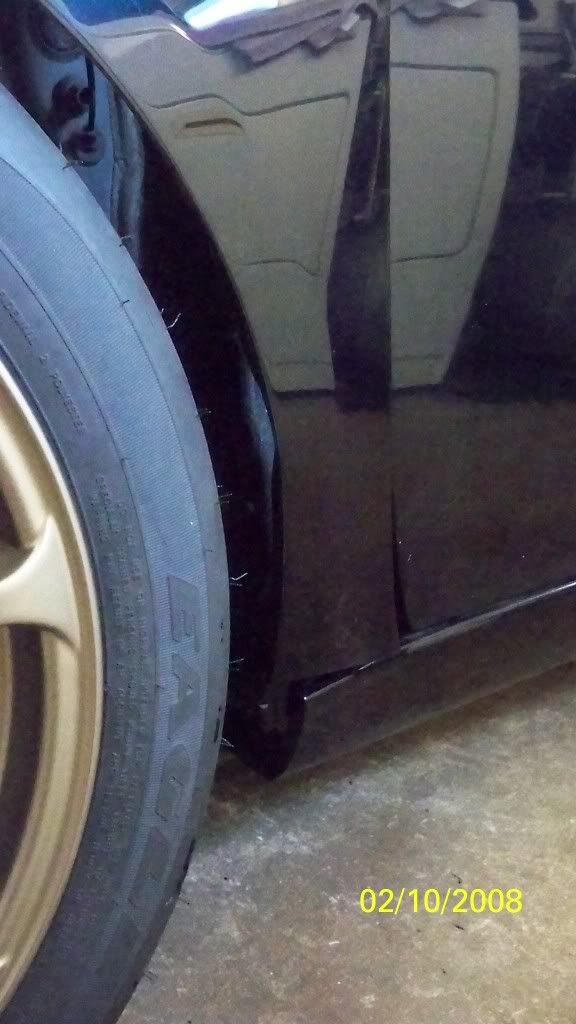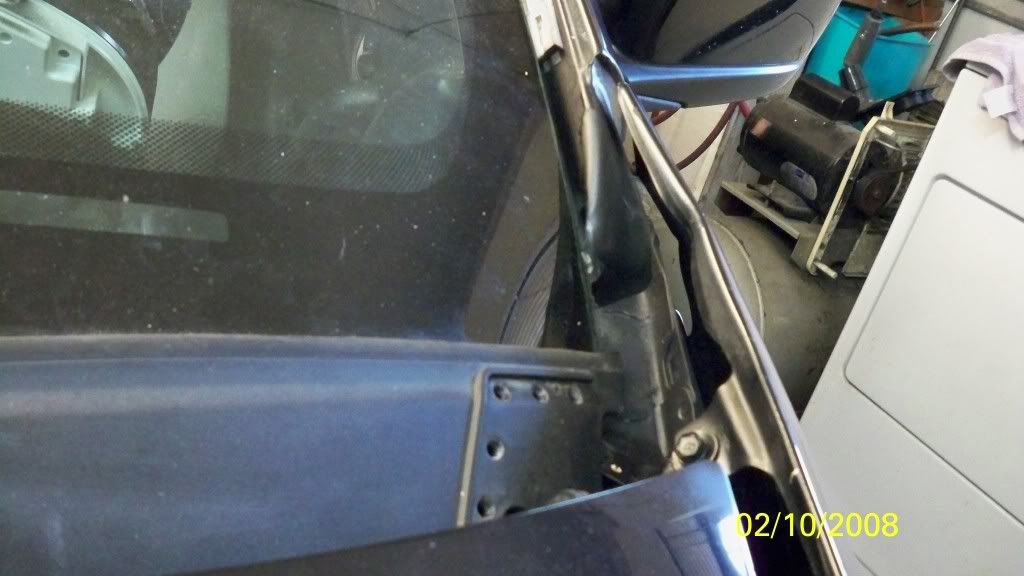 This is a pic of the distance from the nut on the CV axle in the left front Hub to the outer lip/tire. It is 3.5 inches so you can get an idea of how concave these wheels are.