Discussion Starter
•
#1
•
came off a parts car i bought, was planning on putting it on a crv bottom end. But since i found a tsx long block i decided to sell this for some extra cash for parts. head is located in norcal/sacramento/elk grove area. prefer locals but i can ship if you arrange it and pay for it. engine had no issues what so ever, it was a rear ended accident. well more like owner spun out and slammed into a pole in reverse. engine had approximately 80k. more pics can be takin if needed. as you can see, this head come with dual valve springs on intake and exhaust side.
not sure what the going price is for these now, but i'm asking 700 obo, plus shipping if needed.
email for faster response
[email protected]
i sold a couple items here before, so hopefully those members can vouch for me if they see this thread.
i have perfect feedback on ebay, user name "feriohhh" selling items for as much as $1700 on there.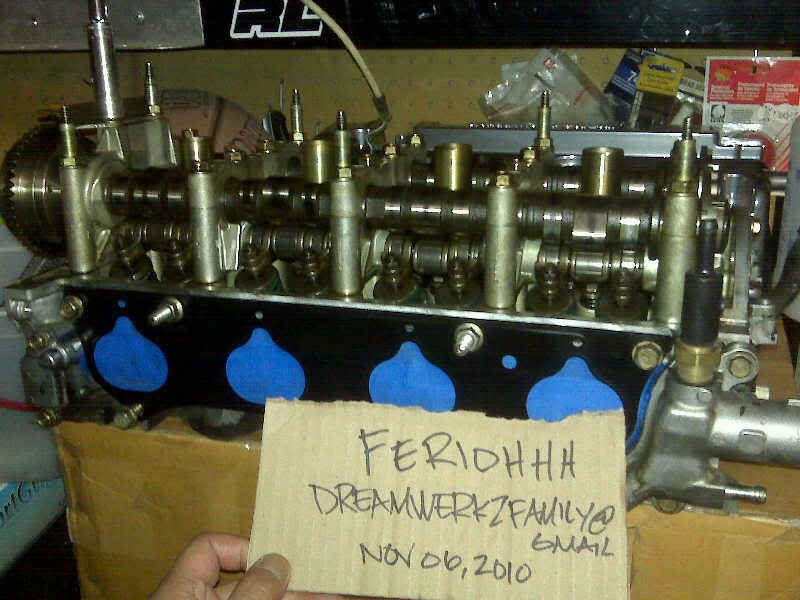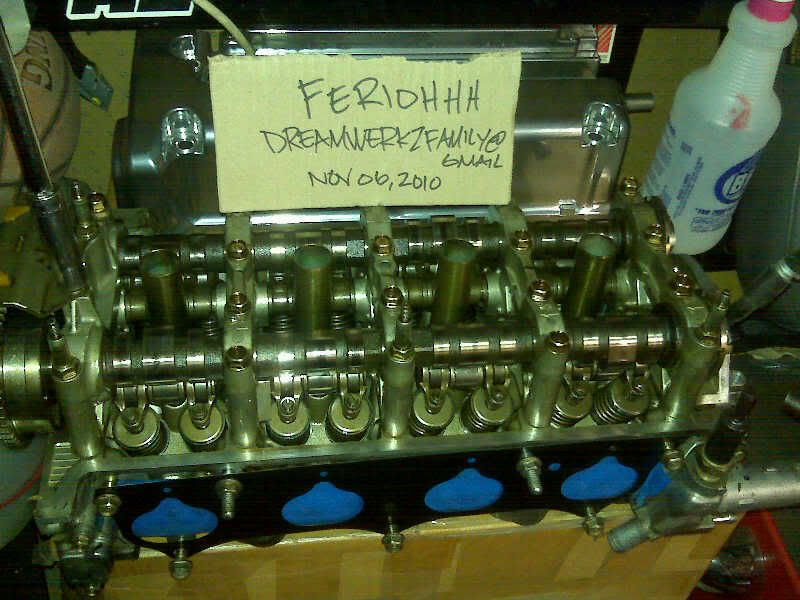 http://i1094.photobucket.com/albums/i460/DreamwerkzGarage/k20a2.jpg
http://i1094.photobucket.com/albums/i460/DreamwerkzGarage/k20a21.jpg
http://i1094.photobucket.com/albums/i460/DreamwerkzGarage/k20a22.jpg
http://i1094.photobucket.com/albums/i460/DreamwerkzGarage/k20a23.jpg
http://i1094.photobucket.com/albums/i460/DreamwerkzGarage/k20a24.jpg
http://i1094.photobucket.com/albums/i460/DreamwerkzGarage/k20a25.jpg
http://i1094.photobucket.com/albums/i460/DreamwerkzGarage/k20a26.jpg
http://i1094.photobucket.com/albums/i460/DreamwerkzGarage/k20a27.jpg
http://i1094.photobucket.com/albums/i460/DreamwerkzGarage/k20a28.jpg
http://i1094.photobucket.com/albums/i460/DreamwerkzGarage/k20a29.jpg
http://i1094.photobucket.com/albums/i460/DreamwerkzGarage/k20a210.jpg
http://i1094.photobucket.com/albums/i460/DreamwerkzGarage/k20a211.jpg
http://i1094.photobucket.com/albums/i460/DreamwerkzGarage/k20a212.jpg
http://i1094.photobucket.com/albums/i460/DreamwerkzGarage/k20a213.jpg
http://i1094.photobucket.com/albums/i460/DreamwerkzGarage/k20a214.jpg
http://i1094.photobucket.com/albums/i460/DreamwerkzGarage/k20a215.jpg
http://i1094.photobucket.com/albums/i460/DreamwerkzGarage/k20a216.jpg
http://i1094.photobucket.com/albums/i460/DreamwerkzGarage/k20a217.jpg
http://i1094.photobucket.com/albums/i460/DreamwerkzGarage/k20a218.jpg
http://i1094.photobucket.com/albums/i460/DreamwerkzGarage/k20a219.jpg
http://i1094.photobucket.com/albums/i460/DreamwerkzGarage/k20a220.jpg
http://i1094.photobucket.com/albums/i460/DreamwerkzGarage/k20a221.jpg
http://i1094.photobucket.com/albums/i460/DreamwerkzGarage/k20a222.jpg
http://i1094.photobucket.com/albums/i460/DreamwerkzGarage/k20a223.jpg
http://i1094.photobucket.com/albums/i460/DreamwerkzGarage/k20a224.jpg
http://i1094.photobucket.com/albums/i460/DreamwerkzGarage/k20a225.jpg