Discussion Starter
•
#1
•
Wsup guys, after selling my Slave Cylinder with Check Valve Delete & EGR Delete on here, I've decided to sell my MDX spacer as well.
This spacer is VERY SPECIAL & a CUSTOM product crafted by the famous Paul (NVA-AV6) Who created the EGR delete I sold last week.
Why this spacer?
Well this spacer increases very important torque which the J series lacks with gains from 5-7 torque which is what we crave!
This spacer is from the MDX but milled(cut) down to fit our engines because if it wasn't milled down it wouldn't allow the hood to close down. So this is perfect for any TL 3.2 (base) TL 3.5 (TL-S), or Accord 3.0
You won't have any issues closing the hood with this spacer
Do you homeowork and search around about this spacer and it's gains!
It is used, but this isn't a product that deteriates with use, for example like an amp. It only has a few hundred miles on it and comes with all the studs needed for assembly!
I'm asking $125 shipped FIRM
415 577 2057
I'm located in the Bay Area
I take paypal and am verified and confirmed.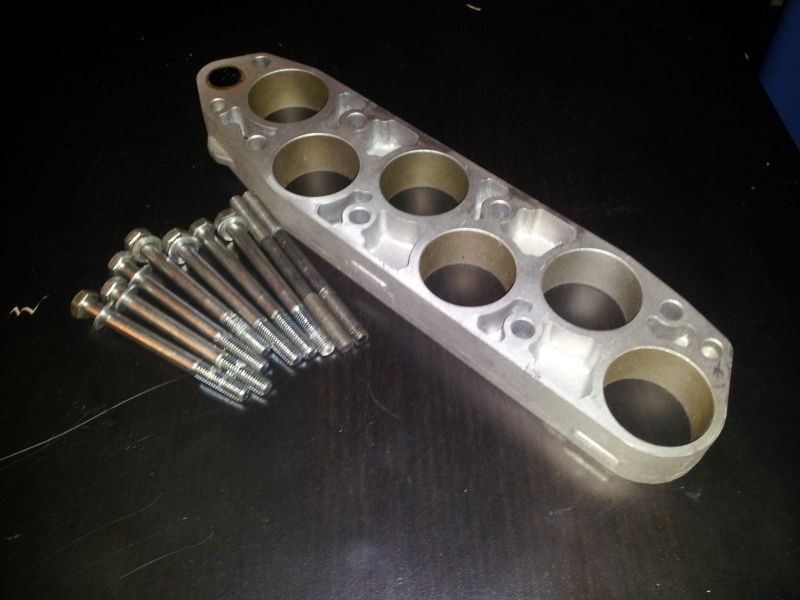 Here's the link for info on the gains in torque:
http://www.v6performance.net/forums/7g-performance-discussion/201737-my-intake-spacer-dyno-great-torque-results.html