Discussion Starter
•
#1
•
1) USED-
Manual Transmission
gauge cluster Bought to swap parts.
$50 shipped.
-Cluster Reads 95,xxx Miles on it.
-Speedometer works,along with mileage,ect
*Tachometer WORKS,but has glue and scratches from indigo gauge face removal.
*Fuel gauge works but sticks ,Maybe mess with the needles?
*Temp Gauge is also needle issue-SO Possible swap from your cluster.
*the inside black plastic piece,has 4 holes drilled on top for LEDs previously installed,not there anymore.(cant see it,just a light shining down a little when on)another easy swap from yours
-Front clear plastic has some broken clips on the bottom(bezel covers it,How I got it.)
Includes Bezel.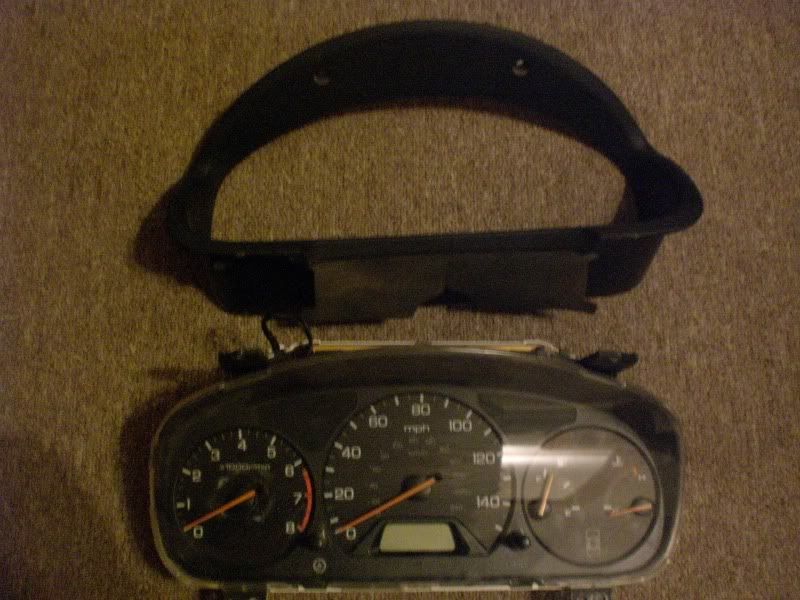 2)2 pod Bezel cover ,98-02 accord
$25 shipped.