Discussion Starter
•
#1
•
Well i picked this car up last friday and sole purpose was to be a daily driver. I dont know how much longer i can last with not modifying it. The car already has an AEM v2 Intake and Borla catback exhaust. Also the car has an JL Equalizer under passenger seat and Alpine Amp under the driver seat. The car also came with the full HFP package, HIDs, HID fogs too. Was the original owner of this car on here?
I got this to drive while i rebuild my 94 CX hatch with a GSR and 6262 turbo. Was planning on parting that out and putting a J in it. Now i might just completely part with all of it... Buy the PCDs and J Pipe.. and a bottle..:rolleye2:
On to pics of the accord.
Did I mention my friend owns a dyno... didnt take long to get on there.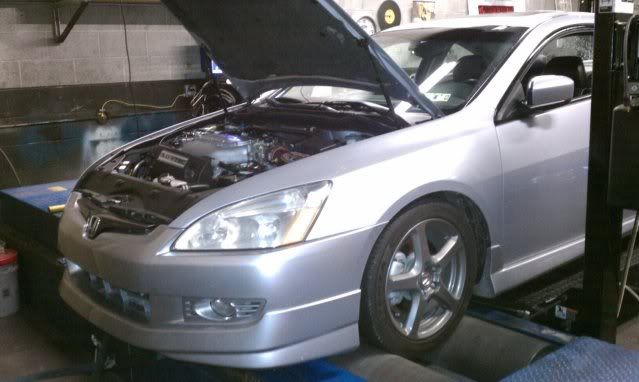 Dyno Sheet 218whp/184wtq
1/4 Mile Run
04 Honda Accord 1/4 Mile Dyno Run - YouTube
1/4 Mile results