I know I created a thread like this 5 years ago, but I just thought I'd created a new and updated one.
If you need to convert your interior lights to LED, I could do it for a good price. I've done it many times to members here and i'm sure a lot of people could vouch for my work.
You dont have to be in So. Cal to get this deal 'coz you can also send the item you need to be done and i'll send it back to you with the LED installed and ready to go and all you gotta do is put it back in your car. I usually finish the job the same day I recieve the package and ship it back the same day or the next day.
Things that you can usually convert are:
- clock
- climate controls
- sunroof control
- tcs and cruise controls
- oem radio
- fog light control
- Odometer
- Gauges (RPM, MPH, Gas, and Temp)
- Gauge Turn Signals
can also do a custom LEDs on the air vents
here's a pic of my old set-up.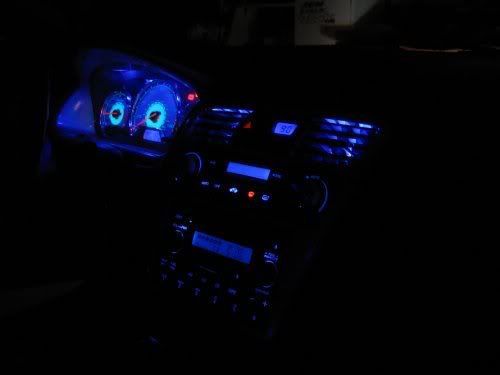 new set-up