No point in lying, I want to sell this so that I can get a Canon DSLR. My friends have Canons and have lenses so I figured getting a Canon will be more cost-beneficial for me as I can just borrow lenses instead of buying my own. Comes with everything that originally came in the box including the 2GB Sandisk SD memory card. Have had it for about 9 months. Have documents from Ritz Camera to prove it if needed.
!!!$0LD!!!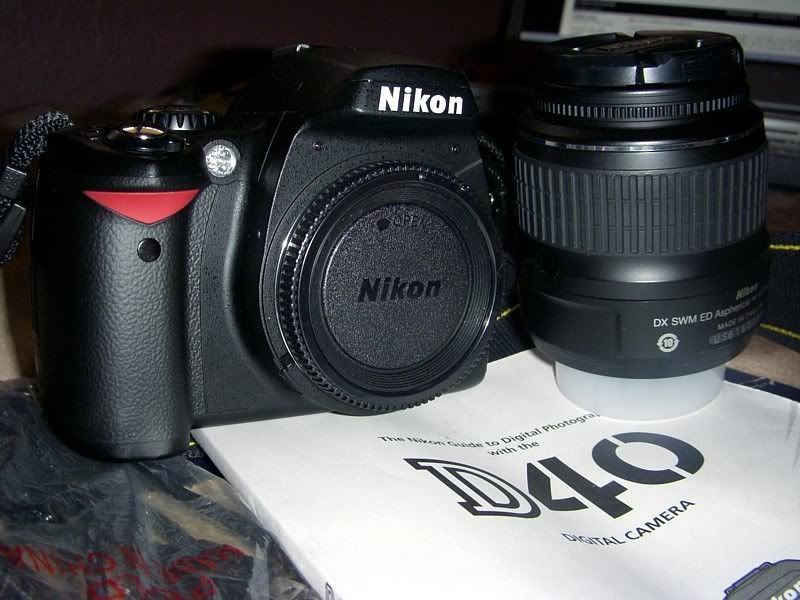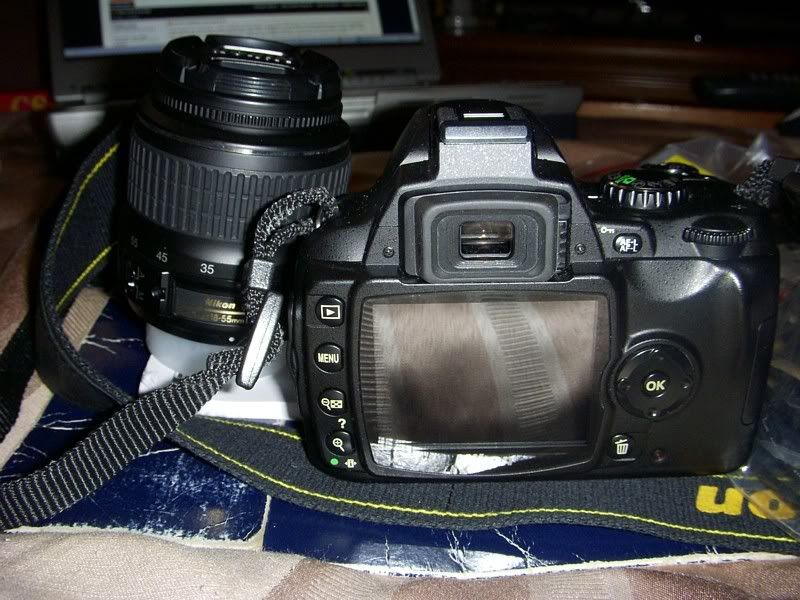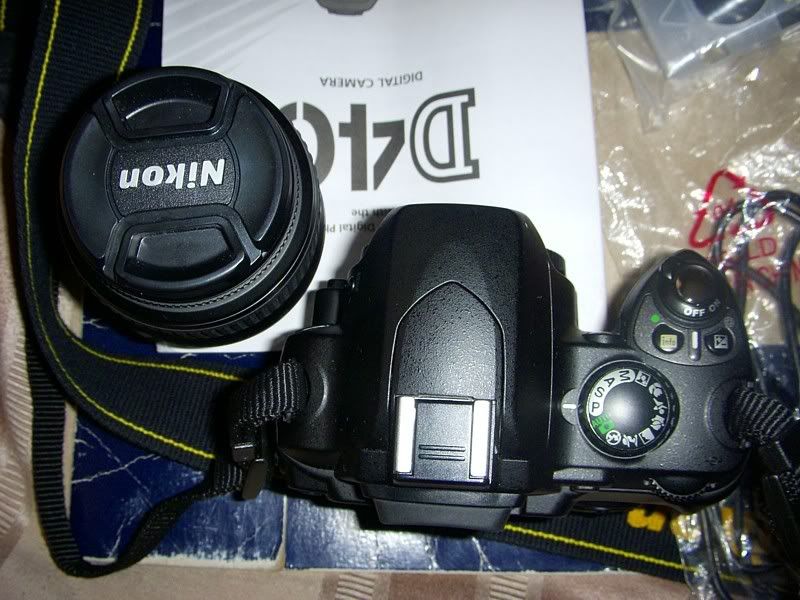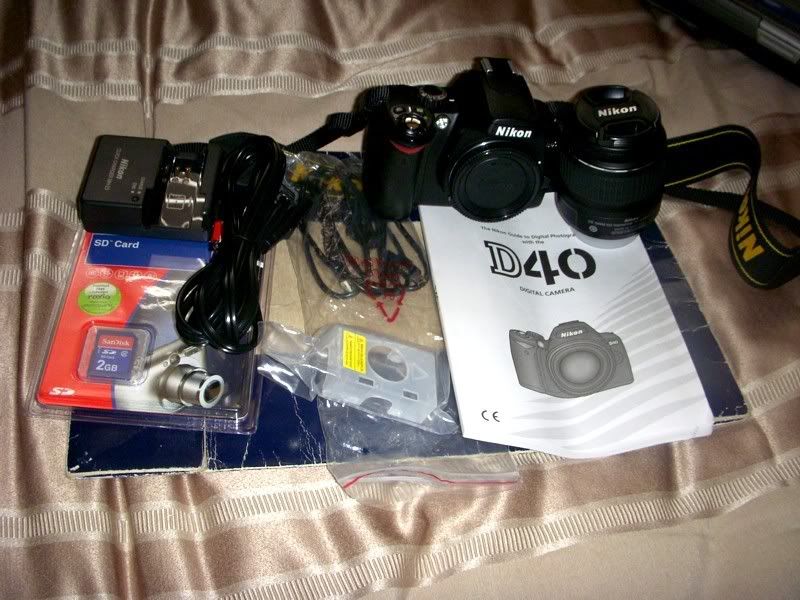 Specifications
Type of Camera: Single-lens reflex digital camera
Effective Pixels: 6.1 million
Image Sensor: RGB CCD, 23.7 x 15.6 mm; total pixels: 6.24 million
Image Size (pixels): 3,008 x 2,000 [L]; 2,256 x 1,496 [M]; 1,504 x 1,000

Sensitivity: 200 to 1,600 in steps of 1 EV with additional setting one step over 1600
Storage Media: SD Memory Card
Storage System: Compressed NEF (RAW): 12-bit compression,JPEG: JPEG baseline-compliant
File System: Exif 2.21, Compliant DCF 2.0 and DPOF
White Balance: Auto (TTL white-balance with 420-pixel RGB sensor), six manual modes with fine-tuning and preset white balance
LCD Monitor: 2.5-in., 230,000-dot, low-temperature polysilicon TFT LCD with brightness adjustment
Playback Function: 1 frame; Thumbnail (4 or 9 segments); Magnifying playback; Slide show; Histogramindication; Highlight point display; Auto image rotation
Delete Function: Card format, All frames delete, Selected frames delete
Video Output: Can be selected from NTSC and PAL
Interface: USB 2.0 (High-speed): Mass Storage and PTP selectable
Text Input: Up to 36 characters of alphanumeric text input available with LCD monitor and multi-selector; stored in Exif header
Compatible Lenses: Nikon F mount with AF coupling and AF contacts Type G or D AF Nikkor
1) AF-S, AF-I: All functions supported,
2) Other Type G or D AF Nikkor: All functions supported except autofocus,
3) PC Micro-Nikkor 85mm f/2.8D: Can only be used in mode M; all other functions supported except autofocus,
4) Other AF Nikkor AI-P Nikkor: All functions supported except autofocus and 3D Color Matrix
5): Non-CPU: Can be used in mode M, but exposure meter does not function,
Picture Angle: Equivalent in 35 mm [135] format is approx. 1.5 times lens focal length
Viewfinder: Fixed-eyelevel penta-Dach-mirror type; built-in diopter adjustment (-1.6 to +0.5m -1)
Eyepoint: 18 mm (-1.0 m -1)
Focusing Screen: Type-B BriteView Clear Matte screen Mark V with superimposed focus brackets
Viewfinder Frame Coverage: Approx. 95%
Viewfinder Magnification: Approx. 0.8x with 50mm lens at infinity; -1.0m-1
Viewfinder Information: Focus indications, AE/FV lock indicator, Shutter speed, Aperture value, Exposure/Exposure compensation indicator, Exposure mode, Flash output level compensation, Exposure compensation, Number of remaining exposures, Flash-ready indicator
Autofocus: TTL phase detection by Nikon Multi-CAM530 autofocus module with AF-assist (rangeapproximately 0.5-3.0m/1ft. 8in.-9ft. 10in.); Detection range: -1 to +19 EV (ISO100 at 20°C/68°F)
Lens Servo: 1) Autofocus (AF): Instant single-servo AF (AF-S); continuous-servo AF (AF-C); auto AF-S/AF-C selection (AF-A); predictive focus tracking automatically activated according to subject status,
2) Manual focus (M)
Focus Area: Can be selected from 3 focus areas
AF Area Mode: 1) Single Area AF, 2) Dynamic Area AF, 3) Dynamic Area AF with Closest Subject Priority
Focus Lock: Focus can be locked by pressing shutter-release button halfway (single-servo AF)or by pressing AE-L/AF-L button
Exposure Metering: TTL full-aperture exposure metering system
1) 3D Color Matrix Metering II (type G and D lenses); Color Matrix Metering II (other CPU lenses); metering performed by 420-segment RGB sensor
2) Center-weighted: Weight of 75% given to 8mm circle in center of frame
3) Spot: Meters 3.5mm circle (about 2.5% of frame) centered on active focus area
Exposure Metering: 1) 0 to 20 EV (3D Color Matrix or Center-weighted metering), 2) 2 to 20 EV (Spot metering)
Exposure Mode: Digital Vari-program (Auto, Auto [Flash Off], Portrait, Landscape, Child, Sports, Close Up, Night Portrait), Programmed Auto (P) with flexible program; Shutter-Priority Auto (S); Aperture Priority Auto (A); Manual (M)
Exposure Compensation: ±5 EV in increments of 1/3 or 1/2 EV
Auto Exposure Lock: Luminosity locked at detected value with AE-L/AF-L button
Shooting Modes: 1) Single frame shooting mode,
2) Continuous shooting mode: approx. 2.5 frames per second*,
3) Self-timer mode,
4) Delayed remote mode: 2 s. delay,
5) Quick-response remote mode
*Approx. 1.7 frames per second with Noise reduction turned on and approx. 1 frame per second with ISO HI 1
Shutter: Combined mechanical and CCD electronic shutter, 30 to 1/4000 s. in steps of 1/3,bulb
Sync Contact: X-contact only; flash synchronization at up to 1/500 sec.
Flash Control 1) TTL: TTL flash control by 420-segment RGB sensor. i-TTL balanced fill-flash for digital SLR and standard i-TTL fill-flash for digital SLR available when CPUlens is used with Built-in Flash, SB-800, SB-600, and SB-400,
2) Auto aperture: Available with SB-800 with CPU lens,
3) Non-TTL Auto: Available with Speedlights such as SB-800, 80DX, 28DX, 28, 27, and 22s,
4) Range-priority manual available with SB-800
Flash Sync Mode: AUTO, Portrait, Child, Close Up: Auto, auto with red-eye reduction; fill-flash and red-eye reduction available with optional Speedlight
Night portrait mode: Auto, auto slow sync, auto slow sync with red-eye reduction; slow sync and slow sync with red-eye reduction available with optional Speedlight
Landscape, Sports mode: Fill-flash and red-eye reduction available with optionalSpeedlight
P, A: Fill-flash, rear-curtain with slow sync, slow sync, slow sync with red-eye reduction
Built-in Speedlight: AUTO, Portrait, Child, Close Up, Night Portrait mode: Auto flash with auto pop-up
P/S/A/M: Manual pop-up with button release
Guide number (ISO 200/ISO 100, m [ft.]): approx.17 [55]/12 [39] (manual full 18 [59]/13 [42])
Flash Compensation: -3 to +1 EV in increments of 1/3 or 1/2EV
Accessory Shoe: Standard ISO hot-shoe contact with safety lock provided
Self-timer: Electronically controlled timer with duration of 2, 5, 10 or 20 s.
Remote Control: Wireless Remote Control ML-L3 (optional)
Power Source: One Rechargeable Li-ion Battery EN-EL9; charging voltage (Quick Charger MH-23): 7.4V DC, AC Adapter EH-5 (available separately; requires optional AC Adapter Connector EP-5)
Dimensions (W x H x D): Approx. 126 x 94 x 64mm (5.0 x 3.7 x 2.5 in.)
Weight (without battery): Approx. 475g (1lb. 1oz.) without battery, memory card or body cap
Other: Tripod Socket: 1/4 in.