Ok im sure many of yall have not heard of this mod/hack for the PS2.Thats because they sell it in Japan and they wont ship it into the US.
I did alot of research and trial and error to make this hack work.
-It uses a Trigger disk i made from a PSXgame(ps1) that loads the hack that is loaded onto the ps2 32mb memory card.Leading to being able to copy/burn/play games onto the harddrive and play when ever even with out the disk!!! go to block buster spend $5on rental and then burn it onto the HD!
NO NEED FOR MODCHIP OR CUTTING OR SOILDERING WIRES!
Kit contains;
_PS2 NOT included_
-Maxtor 40GB harddrive(can use differnt ones larger ones that are compatible,check sonywebsite)
-PS2 Network adapter card with install cd for normal use also
-PS2 8mb memory card with hack loaded on
-PSXgame (ps1) Trigger disk
Look at the photos and watch the Video i made,its Real and it works!!!
Looking for $100obo for this SWEET MOD
-Prices from bestbuy:1)40gb Harddrive atleast $50+,2)8mb memory card-$24.99,3)Network adapter-$50+--SO that dosnt include the mod itself! good deal
The 40gb harddrive attached to the network card
showing details;real 40gb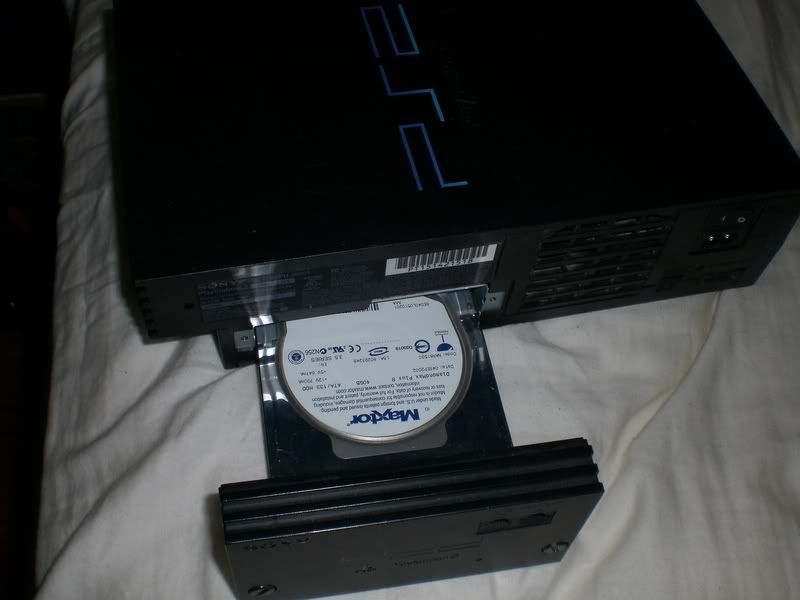 it fits nicely inside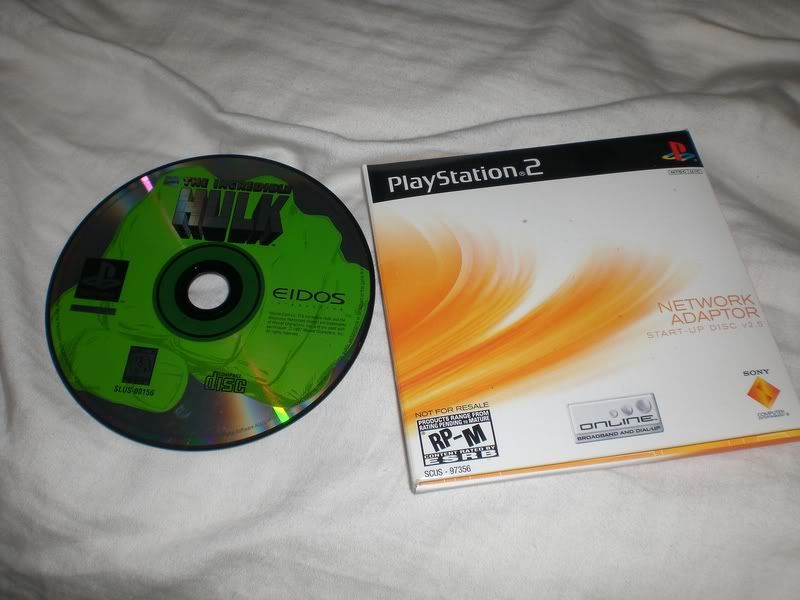 PSX trigger disk(made into the incredible halk disk) and network adapter install cd.
"Browser" screen shot with memory card and reading the PS1 game
Loading screen..
Then watch the video from here after: