Discussion Starter
·
#1
·
Well since I was finally able to pay a visit to Paul, I feel like I have sufficient reason to start my own build thread.
I'll start before my visit to Paul's magical workshop, or a time I like to refer to as BP or Before Paul.
I bought my Nighthawk Black Pearl 04 coupe V6 6MT in February 2009 with 46k miles. List of mods over the next four years...
Exterior:
Grillcraft Lower Center Grill
OEM Smoked Fog Lights
Black Pearl Dipped Badges
15% tint
Tinted Tail lights
Enkei EDR9 Rims
Interior:
SMD Super White Interior Lighting
Built-in Aux Input In Center Cubby
Performance:
AEM V2 CAI
Unorthodox Underdrive Crank Pulley
Goodridge SS Brake Lines
R1 Concept Premium Drilled and Slotted Rotors
XLR8 V2 Jpipe
Tokico Blue Struts
Tein S-tech Lowering Springs
Wicked Tuning rear Camber Kit
TL-S Rear Sway Bar
Now for AP. Purchased a few parts from another member on here who ordered some things from Paul.
Part of the deal was:
Custome Dual Throttle Body Intake Manifold
PnP Lower Plenums
Paul's Milled Heads
TL-S Cams and Springs
At the same time I also got my side mount replaced with one of Paul's filled mounts, RV6 V3 Precat Deletes, and the timing belt kit.
Here's the custom DTB IM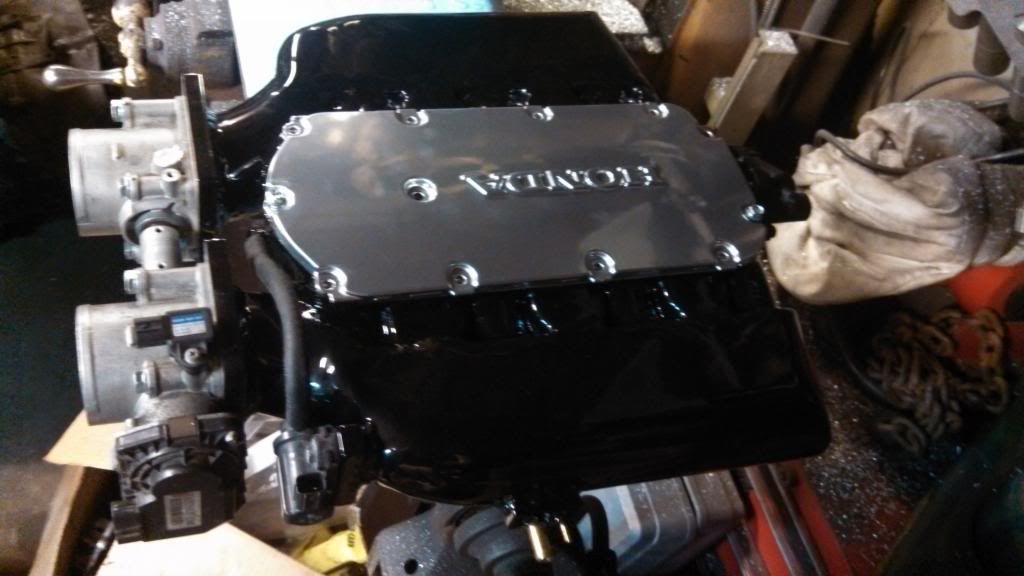 And the final product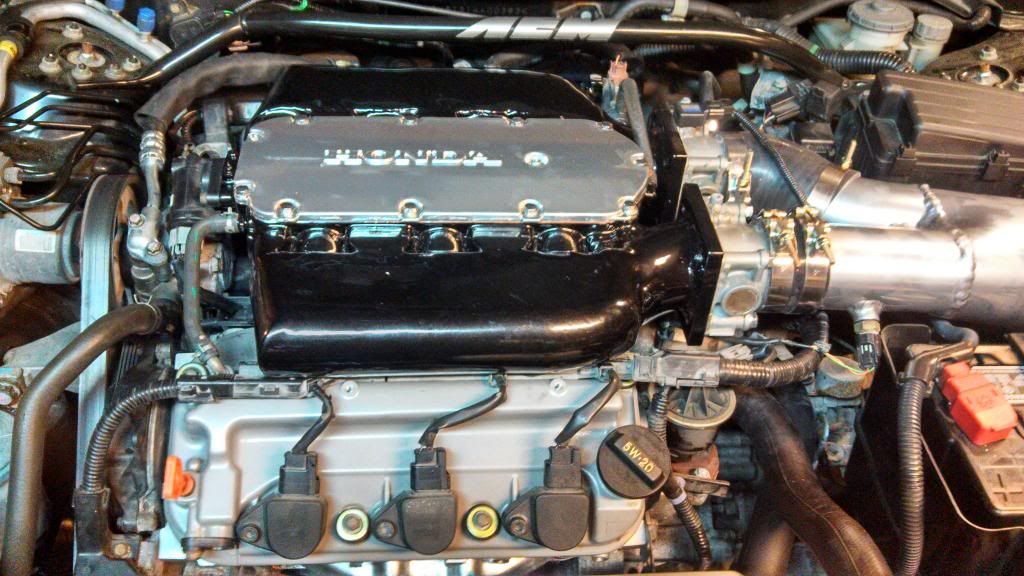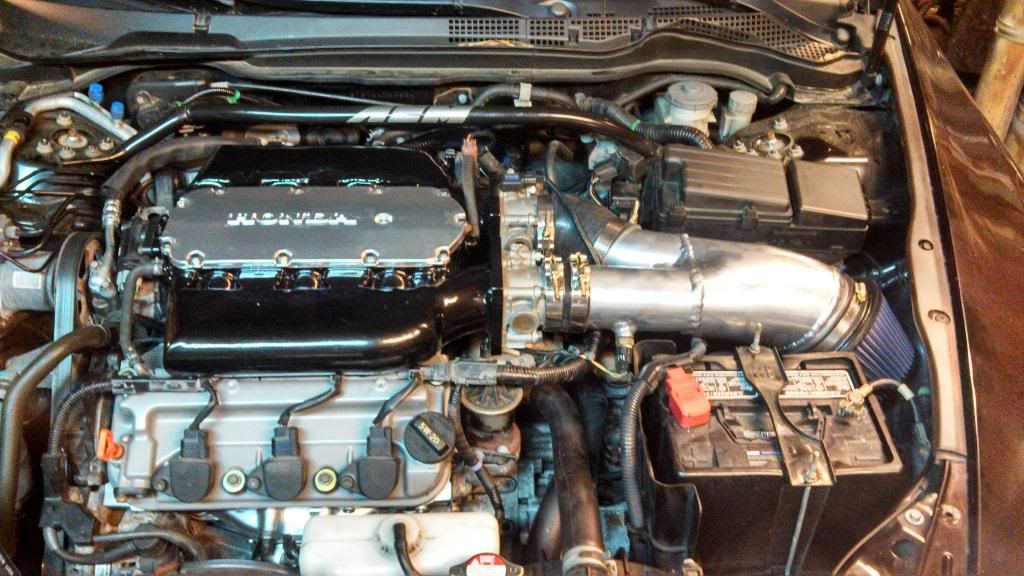 During this little project a few problems came to light (aside from my inability to tighten anything down as Paul would probably like to point out). While the heads were off Paul pointed out that I was burning a decent amount of oil in cylinder two and a little in one or two others. He has also showed how some of the pistons had room to shimmy in the cylinders as well as scratched side walls of the cylinders.
To bring up a past arguement he has made, DON'T USE FULL SYNTHETIC OIL! I've been running Royal Purple since I got the car and I'm currently at 72k. The damage was obvious to even me who knows nothing about the internals of the motor.
This is resulting in a J36 build along with many other supporting mods coming later this year.
As of now, the check engine light has finally gone out after exactly 600 miles after install of the DTB. It threw an intake leak code. The ecu is having a really hard time learning with such a huge change in air flow. I still don't think it is running at full potential and I might have another exhaust leak I only hear under load. Or it is just the result of being catless with a factory cat-back. It sounds horrible.
On a positive note, I managed to chirp third the other day which had never happened previously. And I'd like to thank Paul for his work and cooperation. That man is a genius in so many areas aside from his god like mechanical abilities.