Discussion Starter
•
#1
•
They're still on my 7th Gen but I have a different set of mufflers coming via DHL now and these will be off the car in the next week or two. Great for either 6th or 7th Gen V6 Accords! They're by far my favorite sounding stock Honda mufflers. I know there's a little more interest in the 03's but I figured I'd see if anyone was interested in these 01's since the 03's are nearly impossible to track down. Only difference is the tip thickness between the two years. These aren't too easy to find in really good condition either.
I bought them off of a member here. I taped off the tips and repainted the mufflers flat black with multiple coats of engine enamel. They'll be cut off with part of the 45° stock piping left on them just so you know. The hangers were untouched and in the stock location/angle.
Here's how they look on my 7th Gen 6mt.
Here's how they sound with a custom bent piping.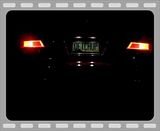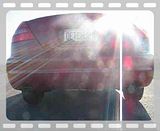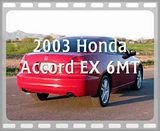 There's also a few video clips on YouTube for the 6th gens running them.
www.youtube.com/v/vDCu1q35MSI&hl
www.youtube.com/v/yWg1r2T8_So&hl
www.youtube.com/v/6tJpzxfvWvI&hl
www.youtube.com/v/1SOlciWnzfw&hl
I would like to get $120 shipped, but I'm open to all offers. PM me if you're interested.