·
Fast at Last!... kind of.
First things first, check if your Accord is a single or dual-stage airbag. I've only ever encountered ONE 6th gen that was dual-stage (but that was probably nobody checked around for me....) anyway. CHECK FIRST BEFORE BUYING ANYTHING!
How do you check?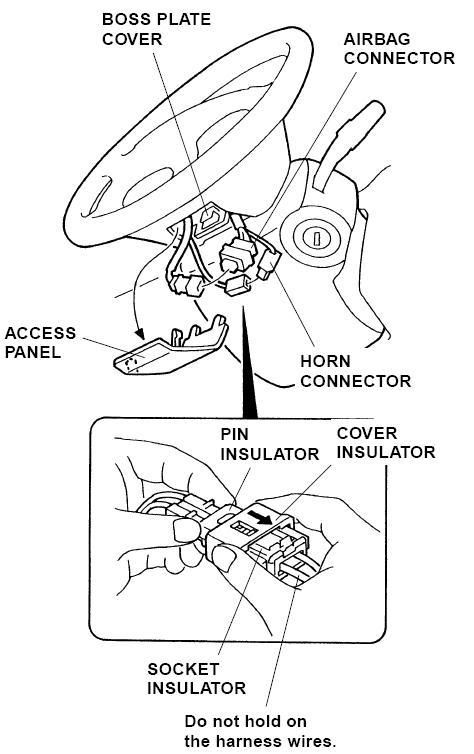 If you open the cover located at the bottom of your steering wheel and discover a plug that has 2 wires, then you are single-stage airbag. If you have 4 wires, then you're dual-stage.
Steering wheels with single-stage airbags
JDM Integra Type-R (DC2)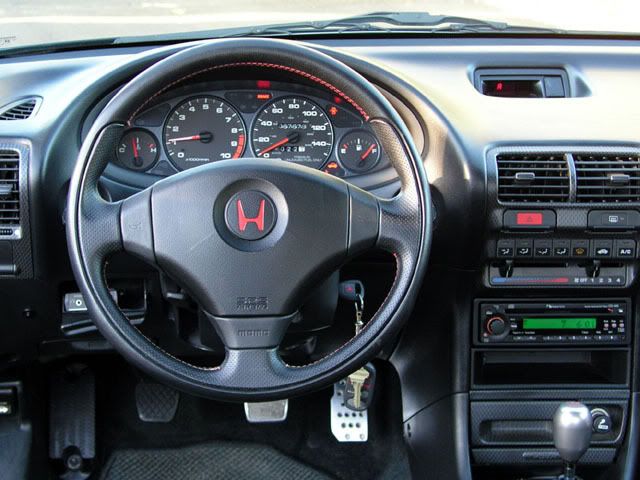 2000-2003 S2000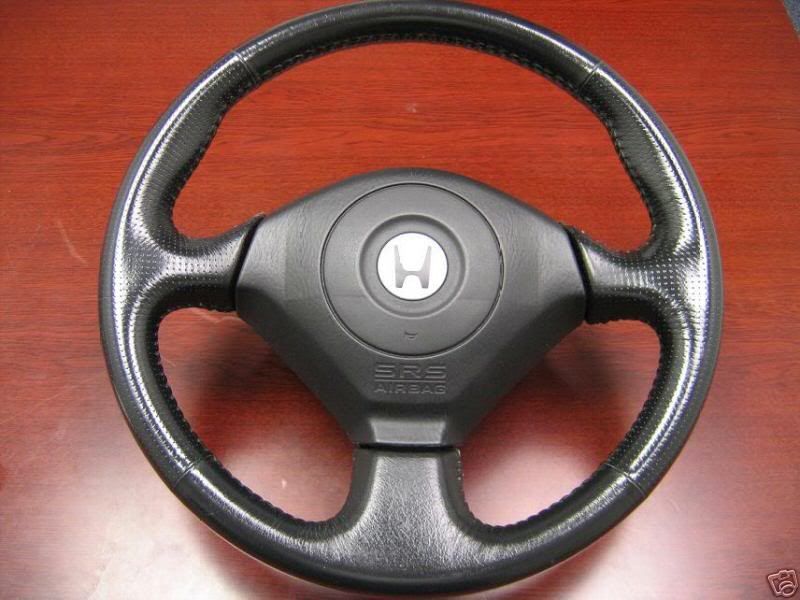 2002+ JDM Integra Type-R (DC5)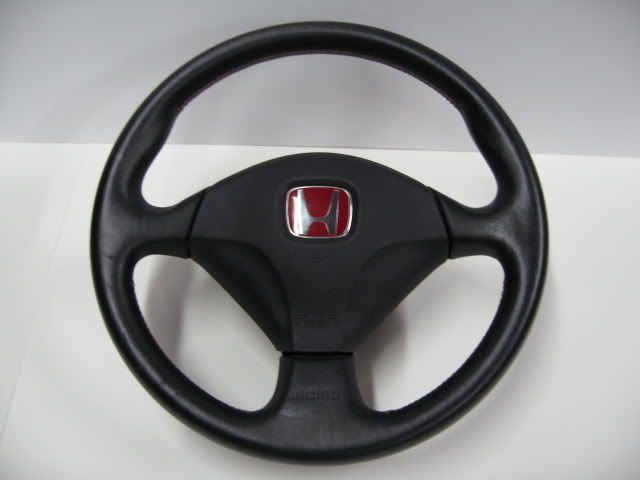 2002-2004 Civic TypeR (JDM)
Same as JDM ITR
Steering wheels with Dual-stage airbags
2004+ S2000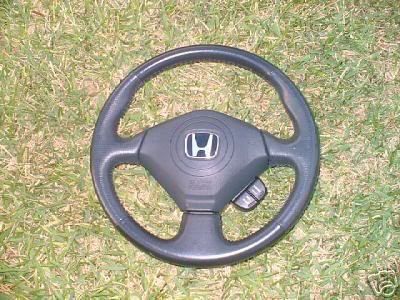 (note the different emblem than the pre-2004 S2000)
2002+ Acura RSX
2002-2004 Civic SiR (USDM)
Looks the same as JDM Civic Type-R wheel
These installation instructions are very easy to follow:
http://www.handa-accessories.com/accord/accwoodwhl.pdf
Some Notes:
* JDM wheels don't come with cruise controls, at least, I've never seen any. What you can do is get a wheel that does come with the cruise control and swap them. I personally took the cruise control buttons from the S2000 wheel and installed it into my DC5 steering wheel). Probably not the cheapest mod to do, but sometimes you have to spend some extra $ to stay unique.
* The RSX, Civic Type-R, Integra Type-R (DC5, not DC2), and EP3 wheels are all anatomically the same.
* S2000 wheels are the only wheels that have perforated leather.
* JDM wheels come with Momo embossing on the wheel (DC5 and DC2)
* If you are only swapping the steering wheel (ie: Accord -> TL Type-S wheel, airbag and cruise control remain un-touched)
Cruise Control Swap
If you're swapping cruise controls:
Follow these instructions only if you're swapping into a new cruise control unit. If you're doing an Accord -> TL swap, you can re-use the cruise.
1) Take a look at the green cruise control plug of the Accord, it should have 4 pins:
Plug on the Accord cruise control with the unit facing normal so you can read it:
GROUND
RESUME
SET
BLANK
You may want to label these wires as you are removing them, so you don't get them mixed up. DO NOT mix them up, or your cruise will not work.
You'll need to remove the wires from the Accord cruise control and place it into the S2K green holder. If you look at the plug, you should be able to flip up a latch that hold the wires down. Using a thumbtack, push the wires out from the front.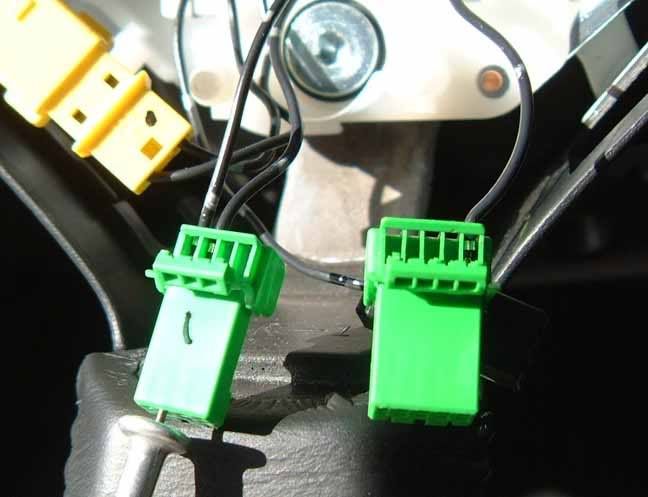 Re-insert the wires into the S2K cruise holder in the following order:
Plug on S2K cruise control unit facing the same way as the Accord one
RESUME
BLANK
GROUND
BLANK
SET
Should look like this when you're done:
Hopes for a sticky... :hide: