***The_Tofu_Shop's Glorious Part Out*** NOW WITH PICTURES!!!
**Updated** 01/29/09

PICTURES ARE HERE!

Selling this stuff...Finally I am rid of the 6th gen.


Pictures by the end of the week, Im rather busy with a whole lot of nothing as of late.


Prices are in Green and Do NOT include Shipping.

Buyer Pays Shipping on All Items(+3% Paypal fees if used), Items also available for Pickup TBA (which I would prefer, in face transactions usually work better, plus, who wants to deal with shipping...not me!)
Note: "OBO" does not mean you can offer me at 50% of what I list. Idiot lowballers will be ignored.
:up2:
1. Comptech V6 Headers for 6th Gen Accord $550 OBO
Used, Probably about 50k on them from me, no idea how much from their original owner, cosmetically they are a little beat up, functionally, they are flawless. CARB Stamp is intact, for you so cal-ers. J-Pipe is also NOT dented. perfectly round.
Interest Order: InspiredAcura
Wasn't able to get any pictures of the Headers, as the box they were in was under about 4 others... I'll see if i can get some later on this week.
5. Outlaw Engineering Thermoblok Intake Manifold and Throttle Body Insulator Gaskets $95 OBO
Bought these a while ago, never got around to the install. Heard good things, lower engine temperatures, but cant tell you from experience, like i said, they never made it onto my car. Brand Spanking New. Includes Spacers, Hardware needed for install, Instructions and 2 brand new Outlaw Engineering Decals!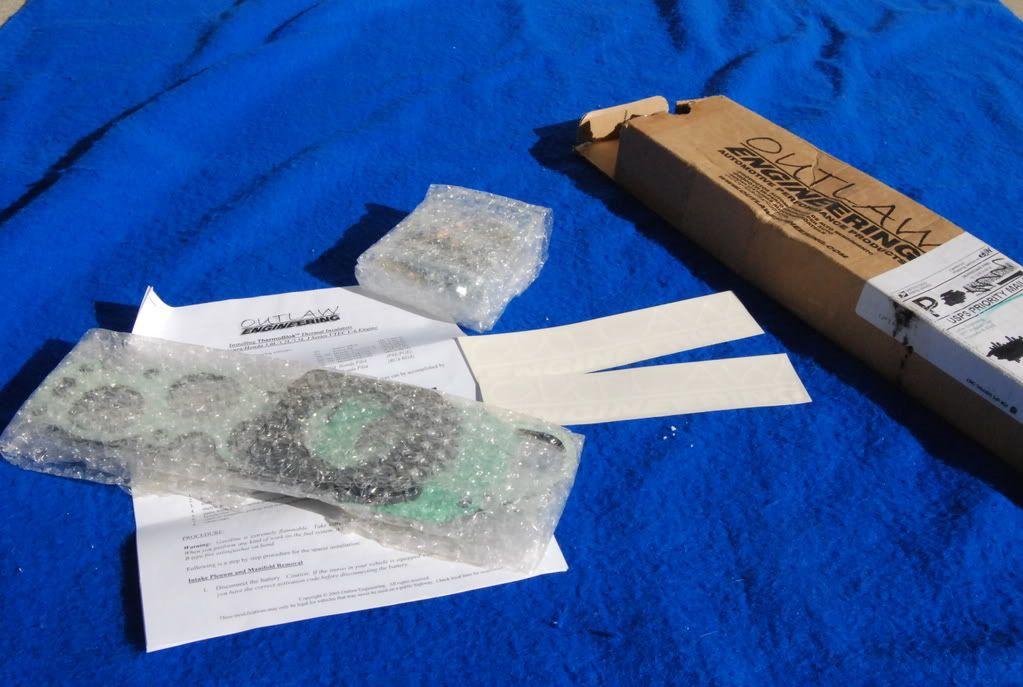 Interest: Aznfunkyflip
7. 2000 Honda Accord EX V6 Stock Intake Assembly $30? OBO
Everything is here, stock intake assembly, with filter and all that good stuff. Make me an offer I guess.
8. Varad LED Lighting Bars $35 OBO for the set
Blue, 2 of the 12" variety and 2 of the 9" variety. The cigarette lighter adaptor has been cut off, its just cut wires on the ends. Installed once, then removed. Looked good when they were on there though.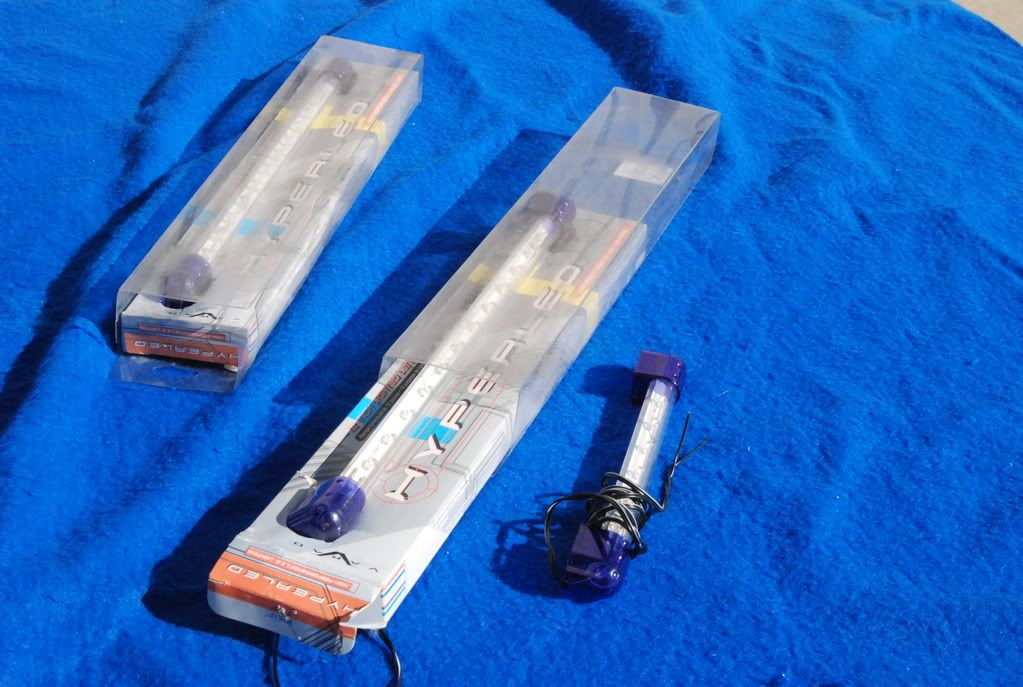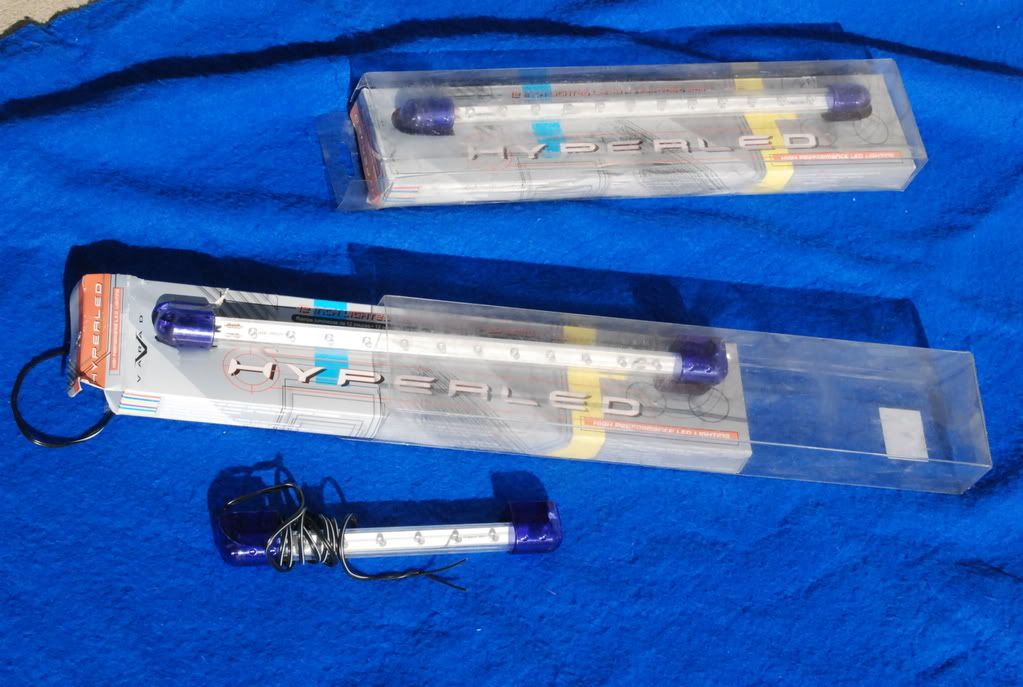 There's another small bar inside the other box, im just lazy.
10. Alpine 12" Type R Subwoofers (x2) and Alpine MRV-1000(i think, I'll double check part numbers later) in a generic Al & Ed's Sealed Box. $250 OBO
These are my 2 subs I had sitting in the trunk. The sealed box doesnt put out as much THUMP as a ported box would, but these generate clean, smooth bass. Only one problem though... The subs on the front, are a little beat up. No functional damage, strictly cosmetic... The Amp works perfectly and It will include the wiring from the Amp to the subs. Nothing more.
Guess thats it. More stuff coming if i find it...
Get me on AIM, email, PM, or post here. My Aim and my email can be found in my profile (Click on my name to the left). While I am almost always online on AIM, I may not always be at my computer. Don't fret, just leave me a message and I'll get back to you. :up2: