Discussion Starter
•
#1
•
How to snake new wires through your door..... a question that came up quite frequently recently, so I thought I did a little tutorial on how to do it.
Disclaimer:
(Obviously, every vehicle is going to be different. The vehicle I'm using as a demo is a 6th generation Honda Accord, a somewhat average car in difficulty. Other vehicles require you to drill a hole on the inside because there's actually a double firewall before it gets to the inside. In some german cars, like VW's, will have a molex plug stopping you from running the wires in. In that case, you would have to drill a hole from there. You would then need a skew driver or an offset drill bit. If you ever give up, you can always ghetto rig it and drill a new hole. Make sure you use a grommet and a conduit to protect the wires.)
1.) First step is to obtain tools. You can use either a pick up tool with claws at the end, or an antenna or huge zip tie with electrical tape to snake the wires. You can use a coat hangar but I tend not to because it can easily strip a wire in the door jamb. Fixing these wires will be a *****. You can use any tool that follows this concept: a long bendable tool (not too bendable) with something to hold the wires as it goes through the door jamb.
In this tutorial, I'm using my old antenna and electrical tape.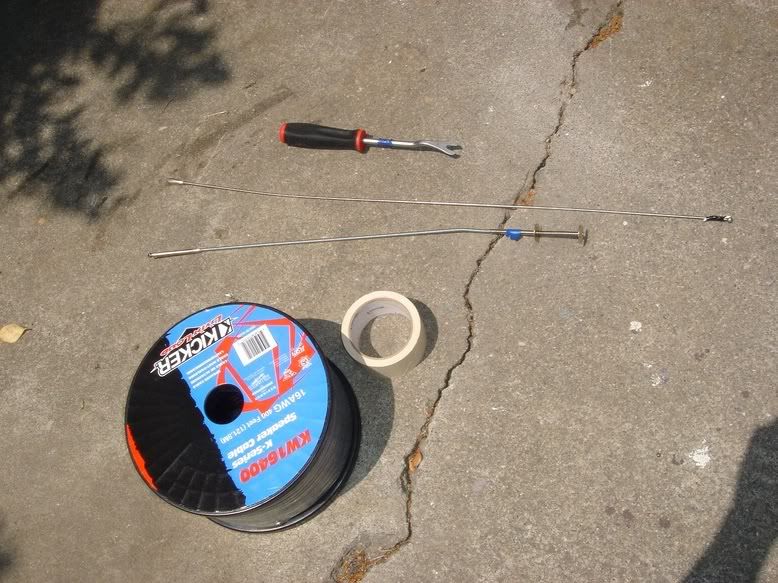 Now it would also help to have a panel popper with a long neck or a flat screw driver. So you can pop off the molex plug or door jamb off.
2.) Roll up your windows, take off your inner panel door, take off your speakers, and your kick panel (and running boards if necessary). Most cars are really easy to do but if you ever get stuck, you can always go to
www.carstereohelp.com
.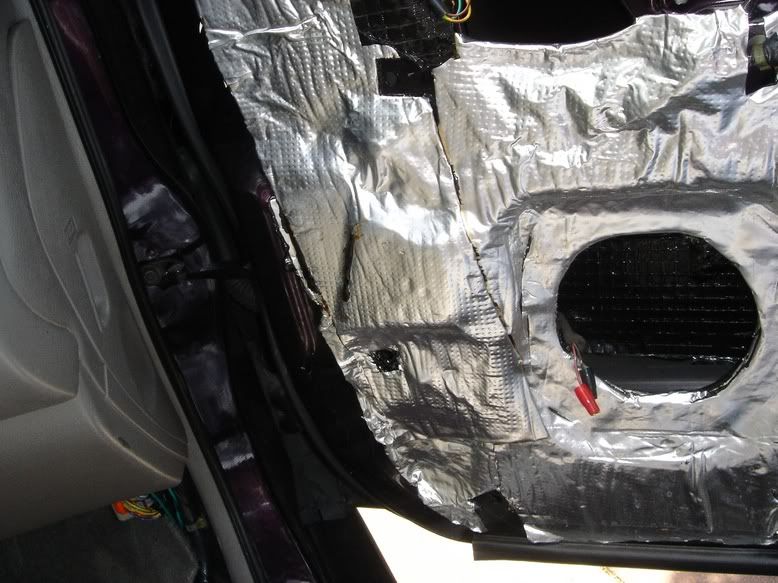 3.) Pop off the door jambs. The one that attaches to the door, you can easily put your hand through the speaker hole, reach towards the inside, and pop that one off. The one that connects to the car, you should a panel popper to pull that one off.
Here's the panel popper pulling on the door jamb...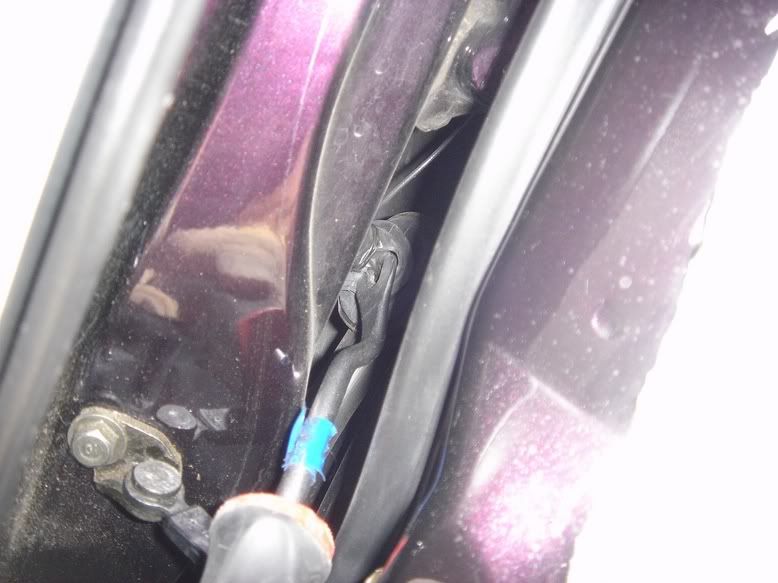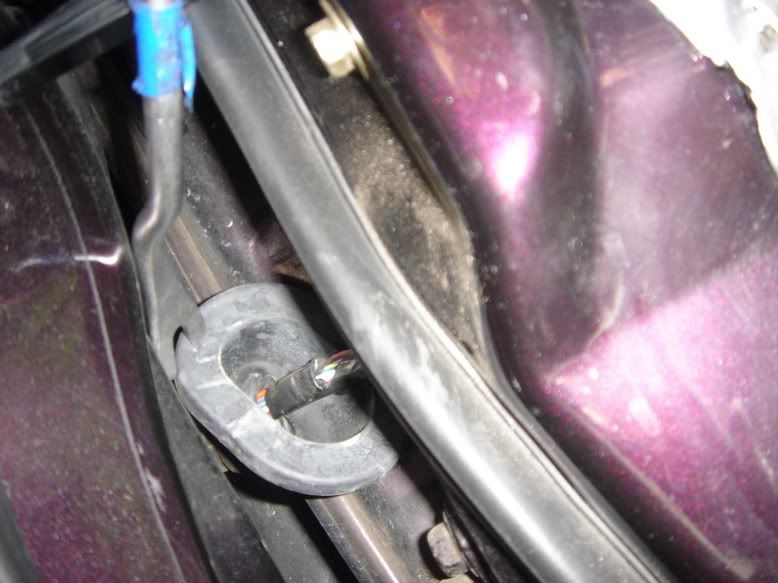 4.) Now that you have the door jamb off. You will now use your snaking tool. I like to tape the 16 awg wires so that there is no "flap" onto my snaking tool. This way, it goes through the door jamb smooth. In this demo, I'm wiring 2 pairs of 16awg through the door jamb. I don't want to wire both at the same time, because knowing my car, there are literally already 12 wires going through the door jamb. So what I do is wire only 1 set of wires through. After I have snaked it, I would tape the new wire so that it "follows the leader".
Here's what it looks like when you have successfully snaked the wire through the door jamb: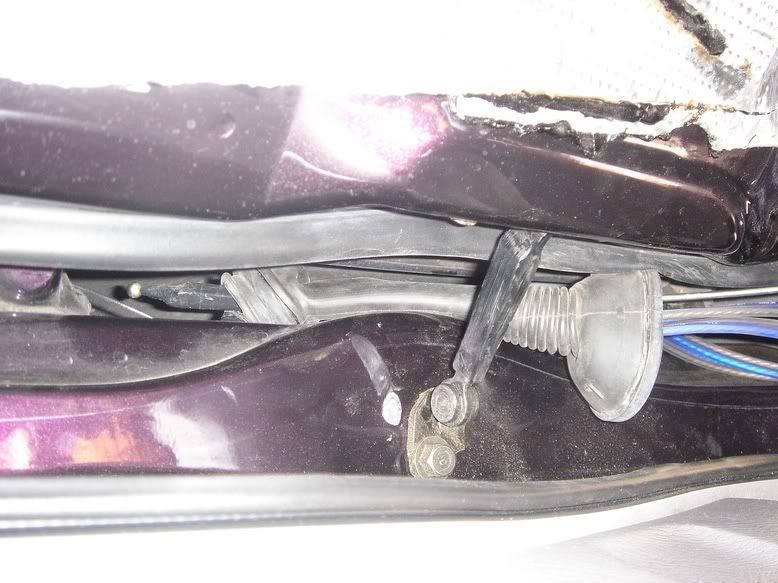 5.) After you have snaked it through the door jamb. You now want to pull the wire all the way through until you have enough slack to leave inside the door. Then with the same concept, you should snake the wires through the hole that leads inside the cabin. You should be able to pull the wire from the inside. If you can't find it, then it's because of the disclaimer I listed above.
After you have successfully snaked the wires, put back the door jamb and start on the other side using the same methodology.
Easy as 1,2,3 isn't it? ... :winkgrin: