Discussion Starter
•
#1
•
Today I re-built my exhaust system. I have a 2007 K24 Sedan.
First off I had to solve the broken flex pipe problem on my header. So I cut out the old crappy one.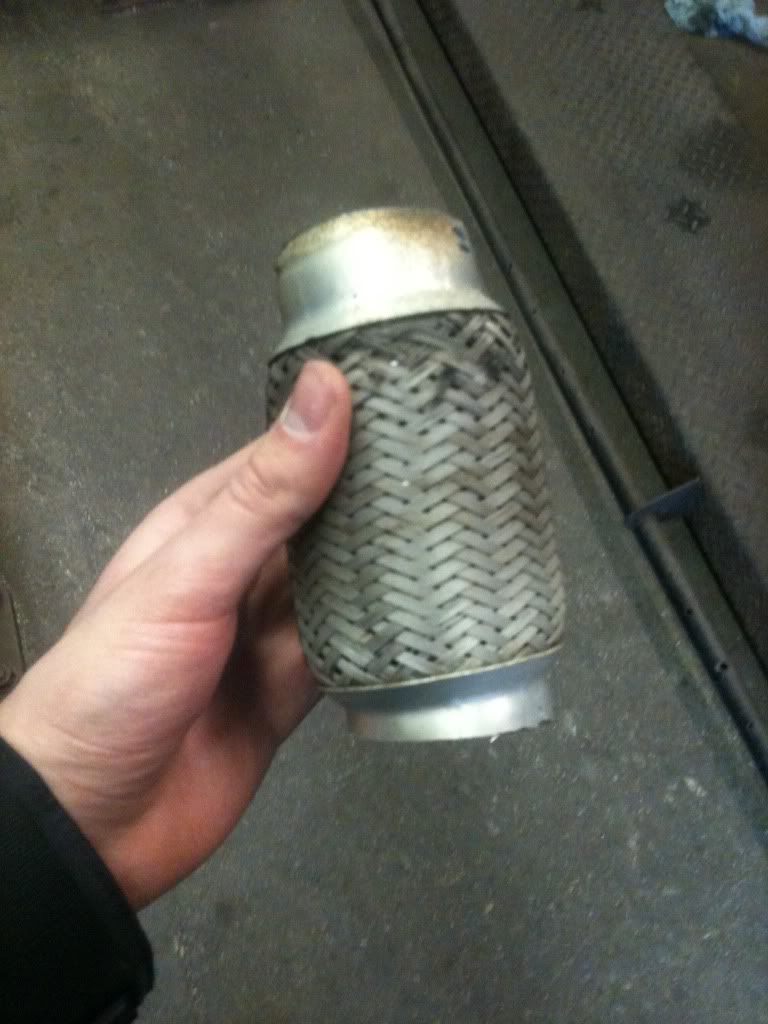 You can see around the edges how the flex pipe had started to fray and split. My theory is that it is a piece of garbage from the factory and it simply cannot handle the heat and pressure generated by the engine so it split from the inside out.
In its place I welded in this piece. It is a stainless steel flex bellow.
Had to cut about an inch off of one side and half an inch off the other but other than that it fit perfect on the header and welded in no problem.
Once I solved that, I turned the car on and and it sounded BEAUTIFUL. No more hissing header noise, no more power robbing air leak.
The next step was cutting out the old Skunk2 muffler.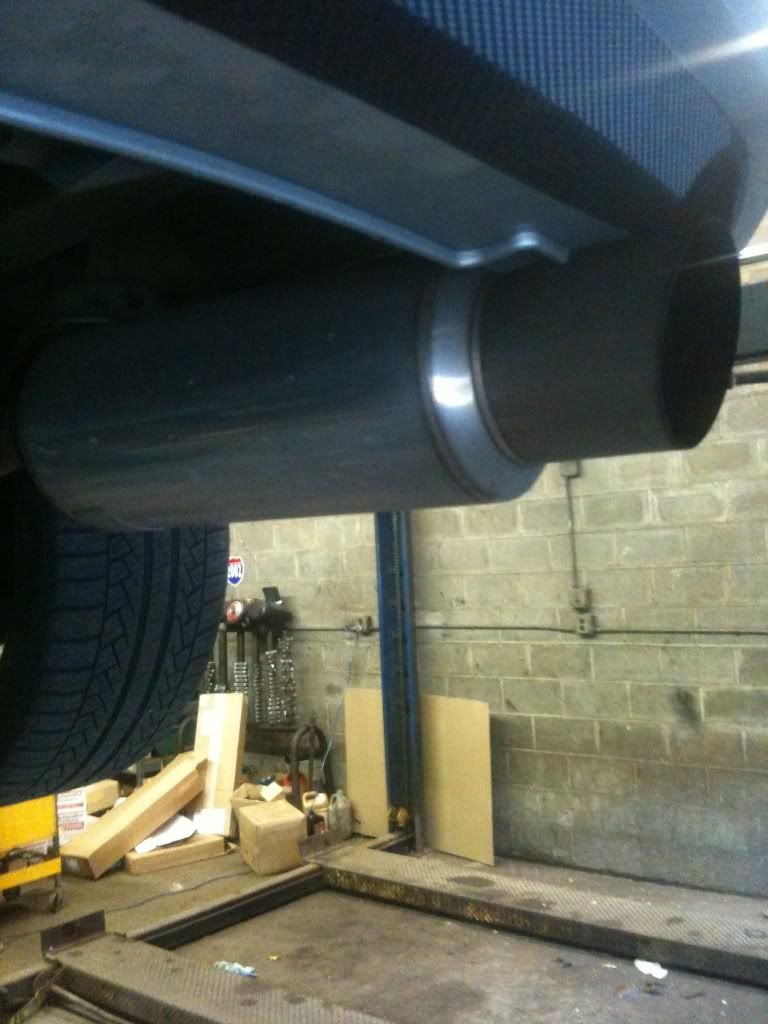 And replacing it with the Vibrant Performance Stealth Muffler.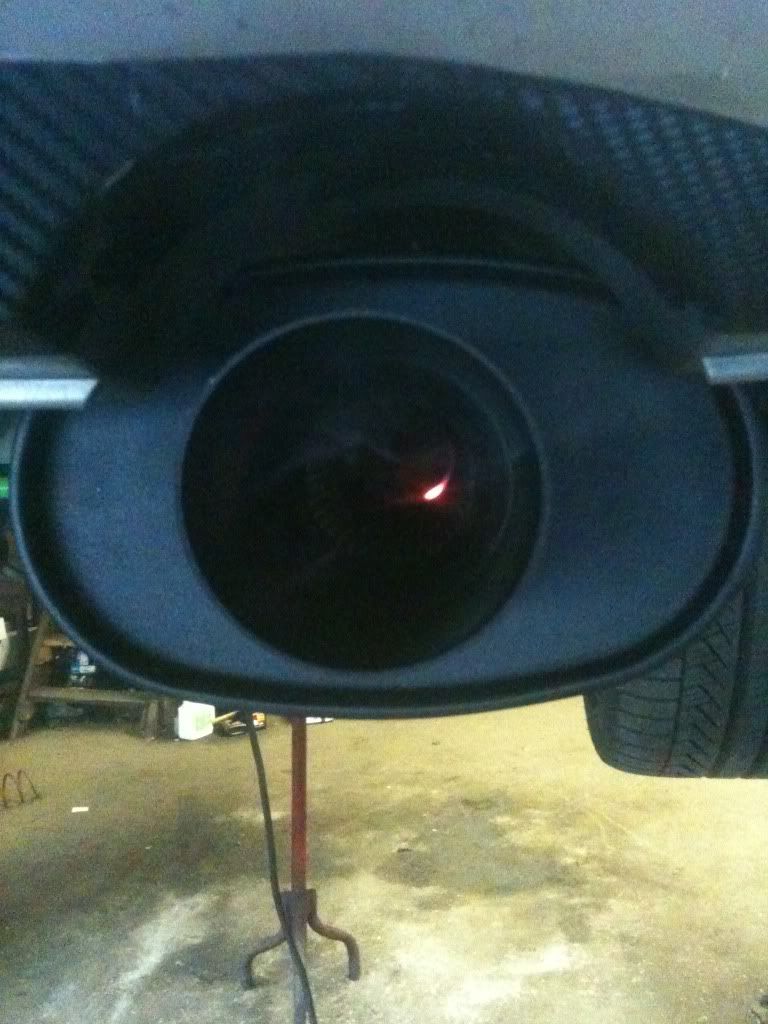 It ended up being quite a difference. To eliminate even the littlest amount of leftover drone, I welded in an 18 inch Vibrant Performance Bottle Resonator. At this point my hands were filthy so I stopped snapping pictures. So I have none of that documented. At the very bottom of this next picture, you can see the resonator standing up on the ground.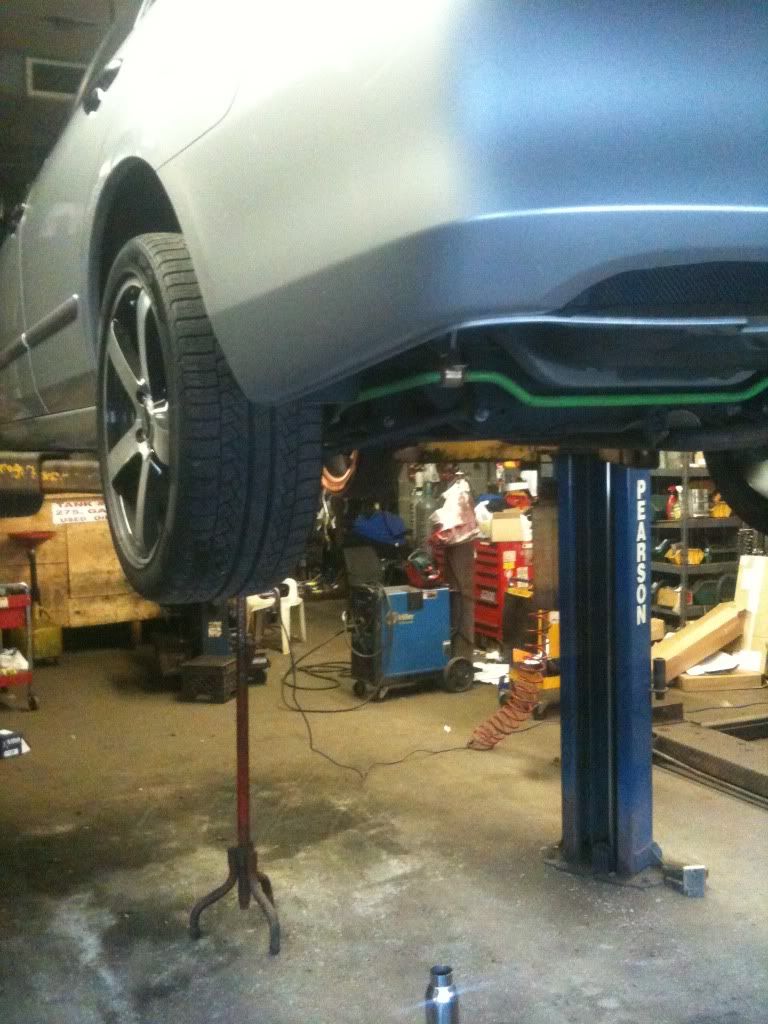 It welded in right under the passenger seat area.
While I had the car up, I threw in a Cusco Underbody Brace.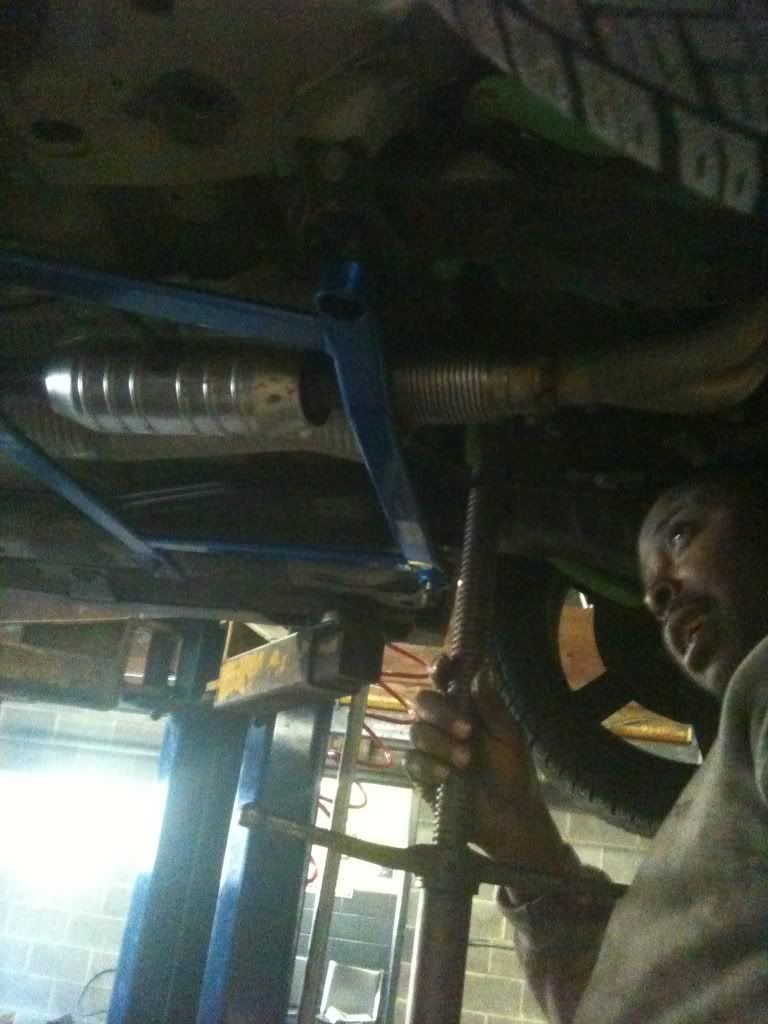 We got it installed in about 45 seconds, it attaches to two subframe bolts and 4 frame rail bolts. Great addition to the underbody, it looks nice but I can't say I really feel much of a difference. I was mainly doing it to protect the newly customized flex pipe anyway.
I also adjusted my rear camber a little.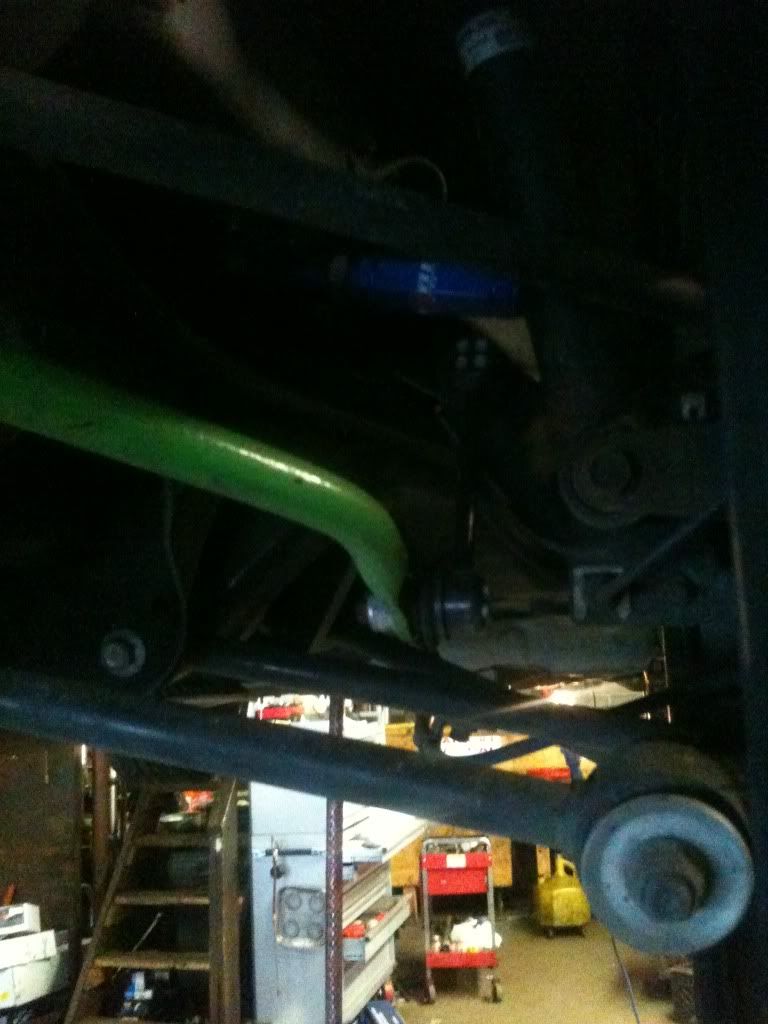 Sorry it came out so dark, but you can just make out the blue Megan Racing arms near the top of the picture. The green bar is my TL-Type S rear sway... I painted it that color because it looks pretty neat under the car. I have a VP model so I never even had end links for it to attach to.... you can imagine how much better the car felt after that!
Anyway, thanks to everyone who contributed advice, knowledge and suggestions for the past few weeks in regards to this project. Also thanks to those who sold me all the different parts!