Discussion Starter
•
#1
•
Bent valves and "dinged" pistons.
This keeps getting better and better.
Haven't torn into the timing chain cover yet, but I think it's fairly obvious what happened. My friend Rhett wins the prize for best guess.
So I arrive at the choice to get new stock valves and rebuild these heads, or get some new heads. Well, fortunately my parts guy has a set of L32 heads ('04 GTP) that came off an engine with 47 miles on it, and L32 heads are a mild improvement with slightly bigger valves. I can still P&P these a little myself and not hve to worry about rebuilding them. Still going to run me more, but he cut me a deal since I already bought a short block from him and they'll ship with that. Here's some super fun pics.
Front head off. Left the rear one on since it might as well come out with the rest of the engine.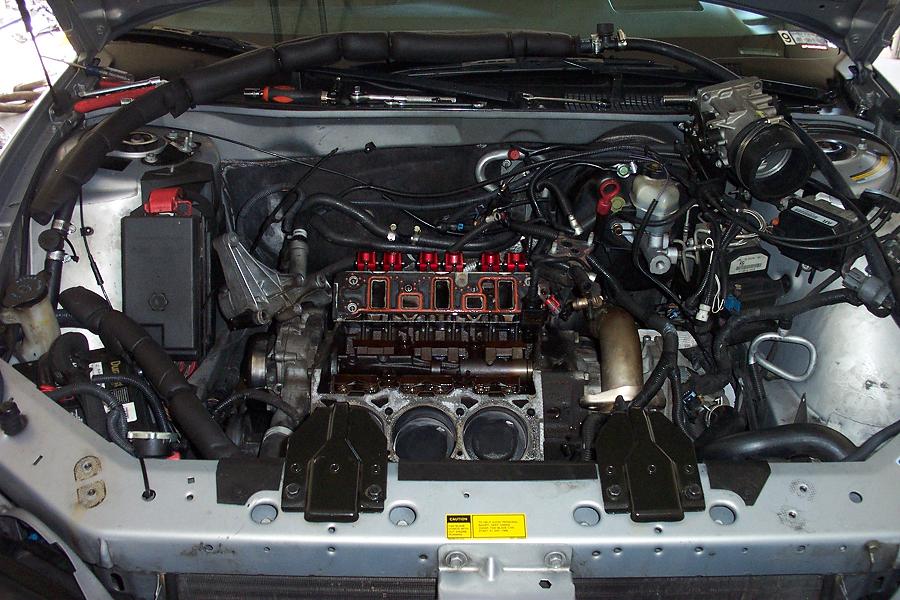 And the pistons. Look close and you can see the 1/2" long circular gashes from the intake valves. These are deep too, and if you were to run your finger across the top you'd probably need a tetanus shot soon thereafter.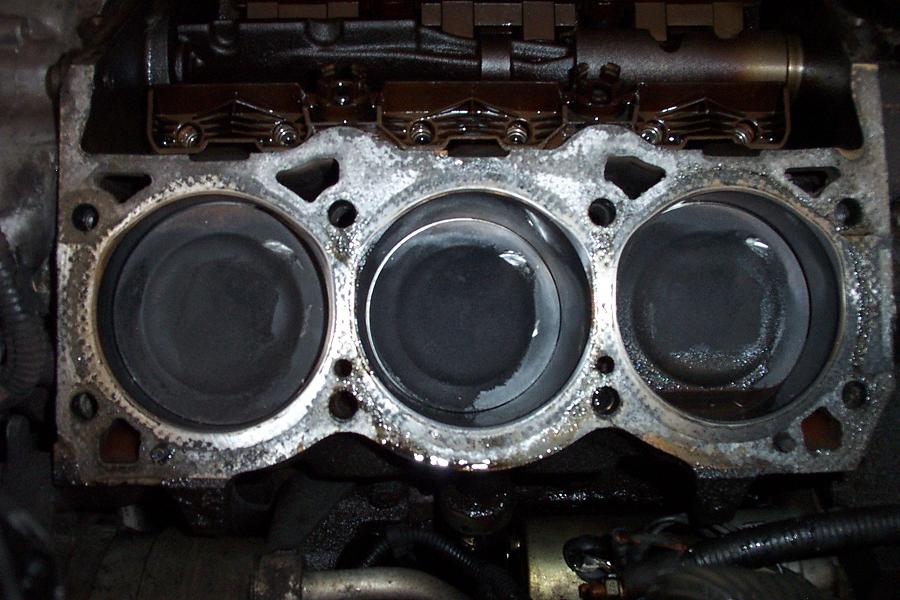 Pieces and parts. Yes, I know that I am a slob.
Hmmm...something doesn't look quite right here....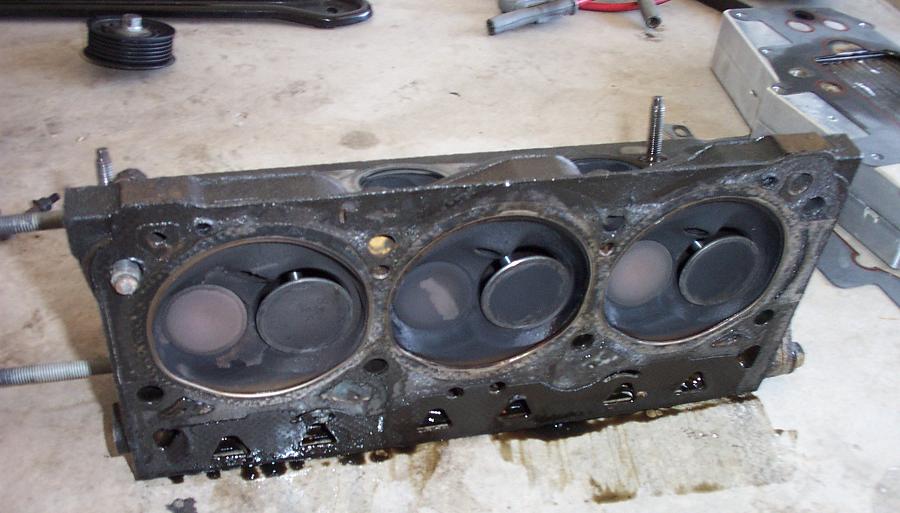 Here's what it's supposed to look like...
Fun, fun, fun. Anyways, block and heads ought to be here Friday as well as all the new gaskets, bolts, single roller chain, etc. The new engine will be put together on the stand by next weekend. Should be an improvement since the thinner MLS gaskets should bump compression a smidge, worth about 10hp, plus the bigger valves and a mild P&P on the heads. I'm also changing out my PCM to one with higher rev limiters and shift points, plus I can edit it. Should be better for tuning too. I'd like to get the new engine into the car next weekend, though I work 6+ days a week, so who knows.
If anyone's curious, this was all the result of a botched cam install that I paid someone to do. I figured I'd try to save myself some time that I don't really have, and now it's costing me quite a bit. As a result I bent two pushrods as well due to improperly tightened rocker bolts, then finally this (found the new timing chain I'd given him to install still in the parts box). Sucks, but I'm going to try and make the most of it. Considering the damned thing ran a
[email protected]
with a piss poor 60', no tuning, pump gas, and at that time the loose rockers, I'm dying to get it back together and back out to the track.